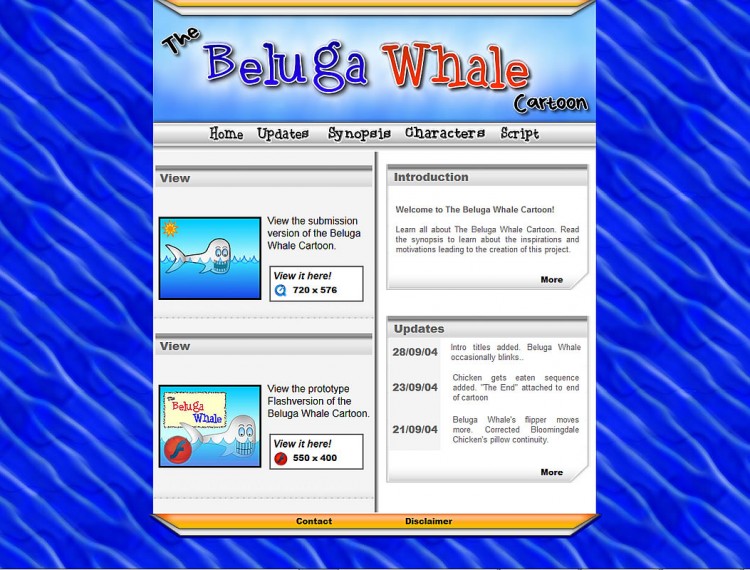 General Testimonials
He his great to work with and also come up with solutions when you need it, all my best recommendations. Best Robert H.
When you're pulling your hair out and can't solve your WordPress problem (like me), hire Web Design XP (Brad). The "XP" is for "EXPERT" and I'm not kidding. Everything that was wrong is now working. Amazing work. Totally professional, easy to work and communicate with. I cannot recommend him highly enough. He saved my sanity. Hire this guy! He saved my sanity. Hire this guy!
More Testimonials
Project Decscription
This was a portfolio website for a Flash animation called the "Beluga Whale". It's a simple HTML website which documents the creation and progress of the animation.