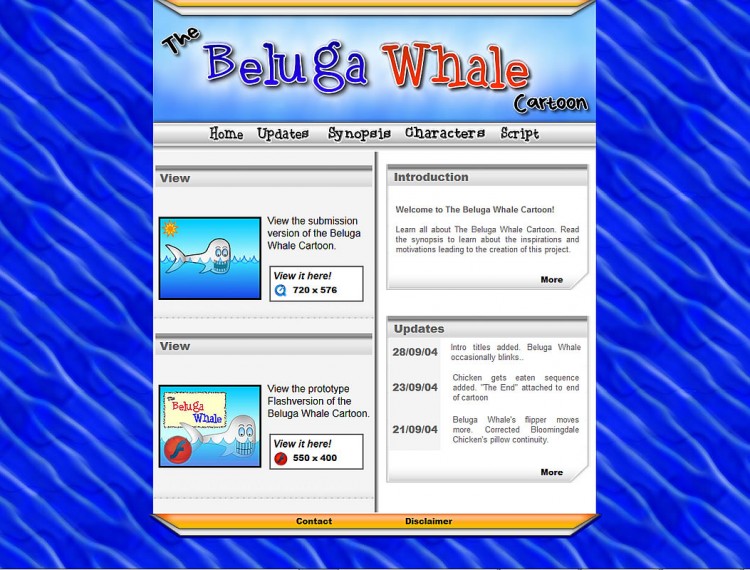 General Testimonials
Brad was a pleasure to work with; from clear collaboration, intuitiveness and artistic finesse. Our project grew from an outline concept to a professional presentation that will be integral to our business going forward.
Extraordinarily easy to work with and great results!
More Testimonials
Project Decscription
This was a portfolio website for a Flash animation called the "Beluga Whale". It's a simple HTML website which documents the creation and progress of the animation.