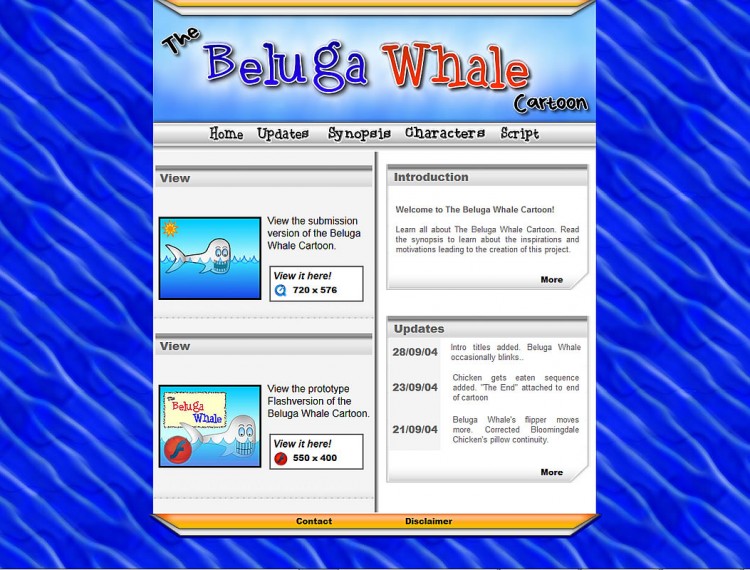 General Testimonials
Extraordinarily easy to work with and great results!
Stephen Noble
Director
Broadband Plans Simplified
Brad is great to work with - this is the 2nd project I have hired him for. Communication is excellent and I will continue to hire him if I have other jobs. Really excellent high-quality design. Brad is a true professional! Fantastic as always!
More Testimonials
Project Decscription
This was a portfolio website for a Flash animation called the "Beluga Whale". It's a simple HTML website which documents the creation and progress of the animation.