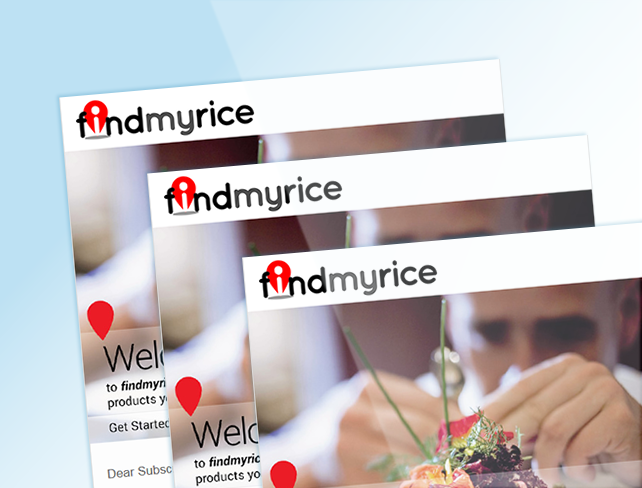 General Testimonials
Brad, from Webdesignx, programmed a custom RSS for The GOODista (
http://thegoodista.com
) newsletter template - and worked tirelessly on satisfying my high expectations, and specific ideas. The outcome was more than I could have hoped for, and the new look is professional, RSS automated and very easy for me as a non-techie to use. I would highly recommend anyone - anywhere - to work with Brad as he is a proven expert in MailChip, WordPress and coding. Interactions with Brad are of high professional integrity, and I felt totally calm that he would deliver despite my complex request for a highly customised RSS template.
I would like to sincerely thank you for all the work you have done over the years working with us on the website. The site you designed and your work over the years has been great.
More Testimonials
Project Decscription
The Client:
Find My Rice is a web portal which connects the hospitality industry across the globe. Created by industry experts, it is a major hospitality industry supplier directory. It is a leading edge service which connects suppliers, equipment providers, business owners and displays individual professional profiles.
This targeted platform offers industry professionals an easy method to share and remain informed of the constantly changing trends and ideas that may translate directly into great business strategies.
The Project:
The client provided a rough HTML Email template as the basis for a brand new template. Web Design Expert refined the design and recreated it in MailChimp template format, incorporating editable regions to allow the client to update their own content.
The template is divided into 4 section. A header with hero image, an introductory section with sidebar, a two column article section and MailChimp's mandatory footer with advertisement.