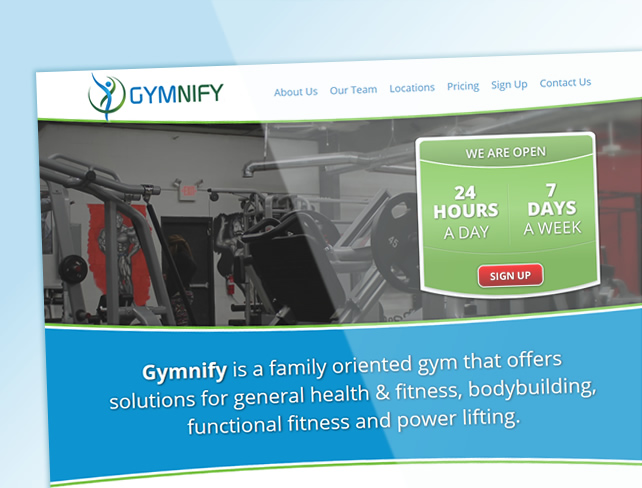 General Testimonials
Fast, professional, and great quality. Easy to work with - will hire again.
BJ Caldwell
Owner
Anchor21
Brad was great to work with. He was extremely patient when I got caught up offline as was slow in providing feedback. He was also great with suggesting ideas and concepts. He always delivered was he said he would and was responsive to requests for changes and edit. Thanks Brad!
More Testimonials
Project Decscription
The Project
To build a one-page scrolling website which provides essential information concerning Gymnify's two location and to encourage membership subscriptions.
The Client
Gymnify is a family oriented 24/7 gym based in Alabama which offers solutions for general health and fitness, bodybuilding, functional fitness and power lifting.