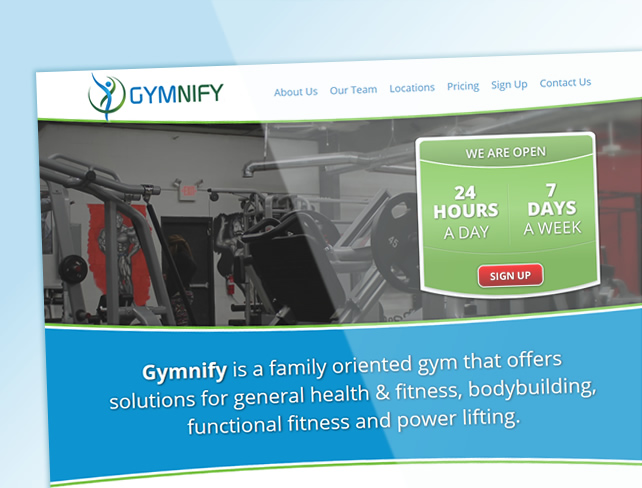 General Testimonials
Brad was responsive and easy to work with. I would not hesitate to work with him again. Thank you!
This job was completed in a timely and professional manner. I highly recommend this freelancer!
More Testimonials
Project Decscription
The Project
To build a one-page scrolling website which provides essential information concerning Gymnify's two location and to encourage membership subscriptions.
The Client
Gymnify is a family oriented 24/7 gym based in Alabama which offers solutions for general health and fitness, bodybuilding, functional fitness and power lifting.