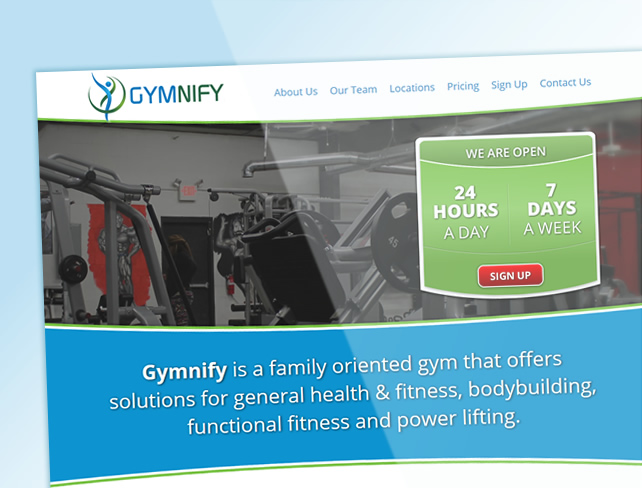 General Testimonials
I've been working with Brad for almost 10 years. Every time he showed me his latest work for our website I experienced a 'WOW' moment!  It's the combination of professionalism, dedication and talent which make him such a great web/graphic designer.
I would like to sincerely thank you for all the work you have done over the years working with us on the website. The site you designed and your work over the years has been great.
More Testimonials
Project Decscription
The Project
To build a one-page scrolling website which provides essential information concerning Gymnify's two location and to encourage membership subscriptions.
The Client
Gymnify is a family oriented 24/7 gym based in Alabama which offers solutions for general health and fitness, bodybuilding, functional fitness and power lifting.