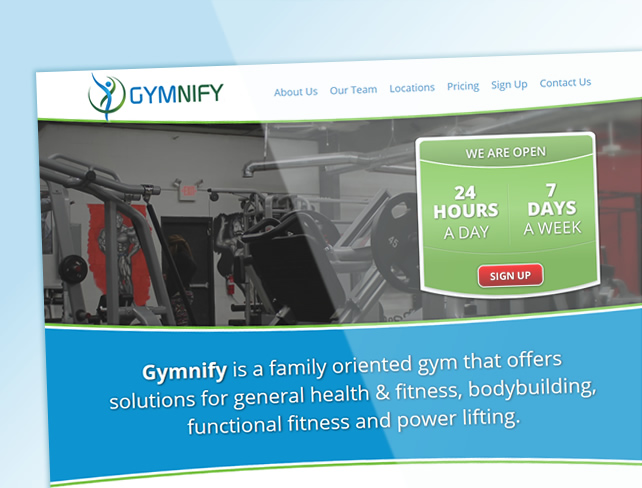 General Testimonials
Brad completed 2 more weekly newsletters for my clients and did an excellent job of taking initiative and creating my MailChimp newsletter. Thanks Brad - another great project. Thanks for you creativity and insight.
Jason H
Luxury Property Specialist
Compass
Brad was excellent. After many hours of frustration reading help articles Brad came to the rescue. He simplified a complex issue and was flexible in his communication and tasks. Brad developed a seamless RSS feed email that "talked" to wordpress effectively to display images and was able to tell us more information that any other 'specialist' we had contact with. Thanks Brad
More Testimonials
Project Decscription
The Project
To build a one-page scrolling website which provides essential information concerning Gymnify's two location and to encourage membership subscriptions.
The Client
Gymnify is a family oriented 24/7 gym based in Alabama which offers solutions for general health and fitness, bodybuilding, functional fitness and power lifting.