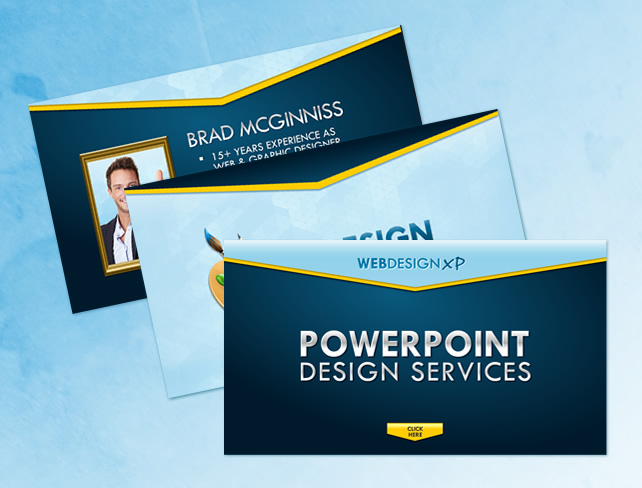 General Testimonials
Brad, from Webdesignx, programmed a custom RSS for The GOODista (
http://thegoodista.com
) newsletter template - and worked tirelessly on satisfying my high expectations, and specific ideas. The outcome was more than I could have hoped for, and the new look is professional, RSS automated and very easy for me as a non-techie to use. I would highly recommend anyone - anywhere - to work with Brad as he is a proven expert in MailChip, WordPress and coding. Interactions with Brad are of high professional integrity, and I felt totally calm that he would deliver despite my complex request for a highly customised RSS template.
Professional and responsive. Can recommend him.
More Testimonials
Project Decscription
Welcome to my Introductory PowerPoint presentation!
I designed this presentation to showcase my skills, particularly to demonstrate how animation can be used to make content appear more dynamic, rather than using it for the sake of using animation.
This presentation doubles as both a resume and a portfolio, seamlessly transitioning from one to another by using a flowing background and the appropriate slide transitions.
At this time sound has not been incorporated into the presentation but if demand for such an example arises then sound may be included at a later date.
If you're interested in having a cutting edge presentation designed, take a few moments to download and review the PPTX then contact me before I become too inundated with projects!