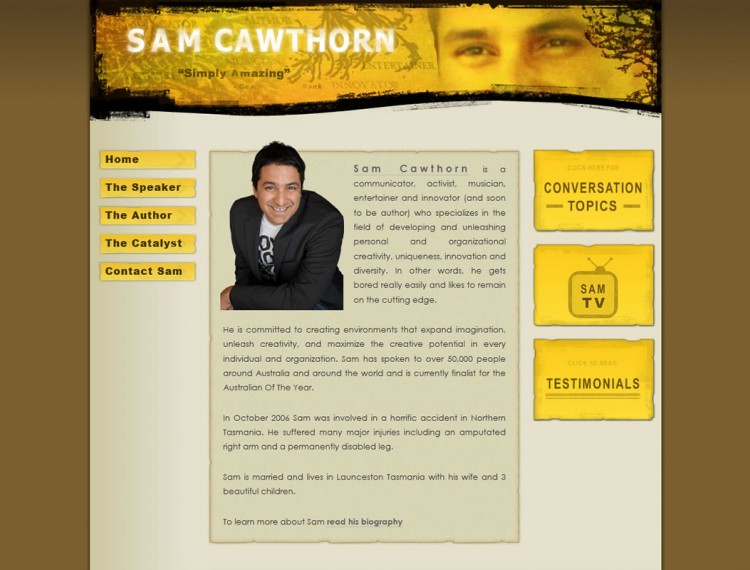 General Testimonials
Brad completed 2 more weekly newsletters for my clients and did an excellent job of taking initiative and creating my MailChimp newsletter. Thanks Brad - another great project. Thanks for you creativity and insight.
Jason H
Luxury Property Specialist
Compass
The presentation is looking great we are really impressed with Brad's work, the latest version looks great - I've just shown Mark (Managing Director) and he loves it! 
Brad is professional and easy to work with. He kept us up to date on progress. He worked with our original concept and shaped it into a high quality final product that we are extremely satisfied with.
More Testimonials
Project Decscription
This was the website commissioned by motivational speaker and entrepreneur, Sam Cawthorn back in 2009.