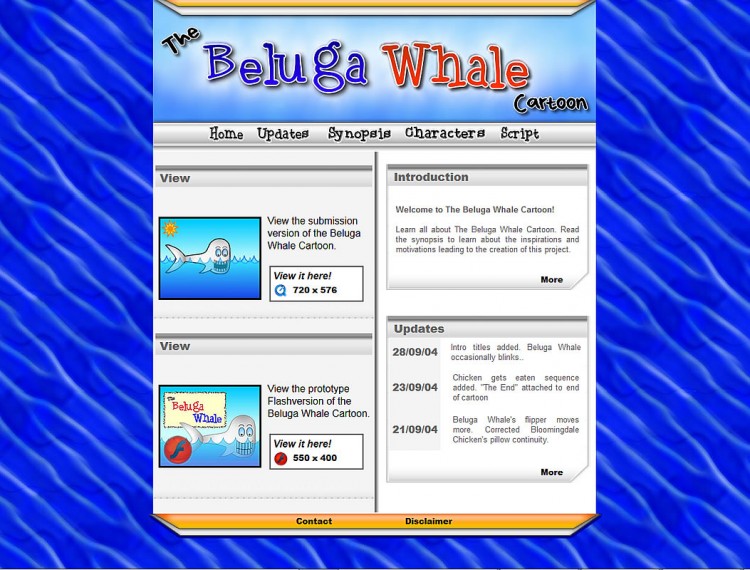 General Testimonials
Brad is great, easy to work with and very professional. I am already using him for another project. Communication is excellent and project delivered even faster than expected. Extremely professional, quick and easy to deal with.
Absolutely the best designer I got a chance to work with. quick and efficient. very professional and very active. makes a lot of positive proposals to improve your project.
More Testimonials
Project Decscription
This was a portfolio website for a Flash animation called the "Beluga Whale". It's a simple HTML website which documents the creation and progress of the animation.