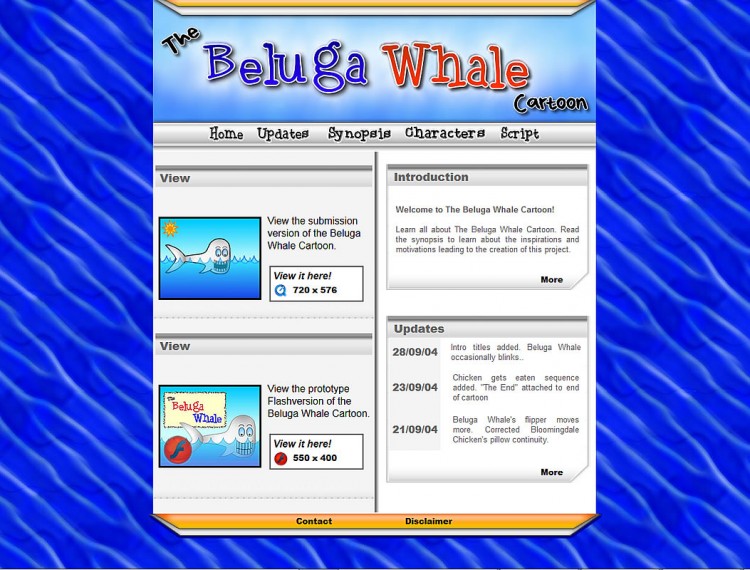 General Testimonials
Appreciate your work on these two templates. It's been such a pleasure working with you!
Great work thanks very much.  Will definitely use for other MailChimp assistance!
More Testimonials
Project Decscription
This was a portfolio website for a Flash animation called the "Beluga Whale". It's a simple HTML website which documents the creation and progress of the animation.