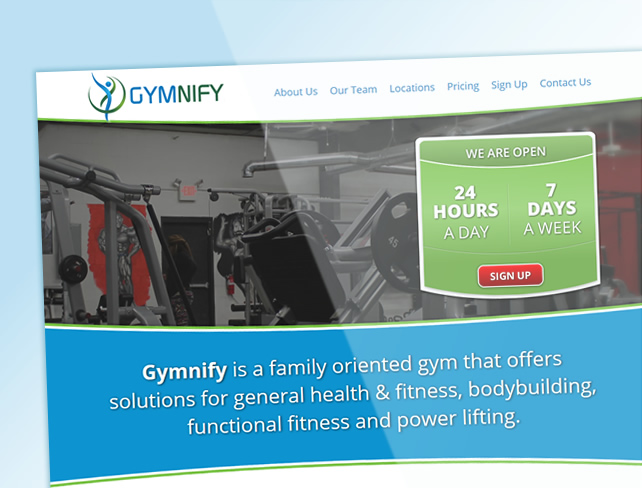 General Testimonials
Absolutely the best designer I got a chance to work with!  Quick and efficient. Very professional and very active.  Makes a lot of positive proposals to improve your project.
Brad completed another fantastic weekly update to my clients.
Brad continues to be a great an important and valuable part of my marketing team.
Jason H
Luxury Property Specialist
Compass
More Testimonials
Project Decscription
The Project
To build a one-page scrolling website which provides essential information concerning Gymnify's two location and to encourage membership subscriptions.
The Client
Gymnify is a family oriented 24/7 gym based in Alabama which offers solutions for general health and fitness, bodybuilding, functional fitness and power lifting.