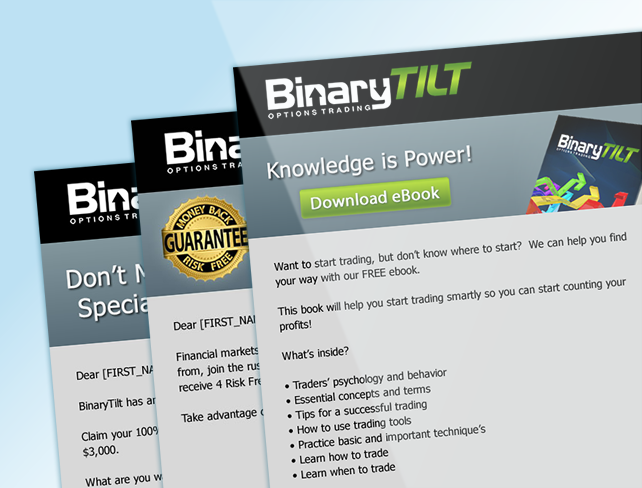 General Testimonials
This job was completed in a timely and professional manner. I highly recommend this freelancer!
Will Richards
Owner
BigMediaHouse
We were very happy with the services offered by WebDesignXP. The team was able to overcome the challenge of building a drag and drop template into MailChimp. We are really happy by the services, and we recommend without a doubts to everyone serious about expertise in MailChimp.
More Testimonials
Project Decscription
The Client:
BinaryTilt offers trading solutions for binary option traders, ranging from experienced to novice traders. They are a registered binary options brokerage who provide their clients with a revolutionary trading platform, which is professional, yet has a high degree of user friendliness.
Binary Options allow market participants to trade based on their view (usually short term) of a particular asset. There are a selection of assets to choose from a range of Currency Pairs, Commodities, Indices or Stocks.
The Project:
The objective was to create an entire auto-responder series in three different languages. Web Design Expert designed the base MailChimp template and then adapted it into a 10 part auto-responder series, changing the content and banner of each mail out.
After the English auto-responder series was finished and tested, Chinese and Japanese variants were also produced, making for a total of 30 different Email templates – it was certainly an ambitious endeavour! As Web Design Expert designed the layout this project involved a high degree of graphic design as well as template coding.