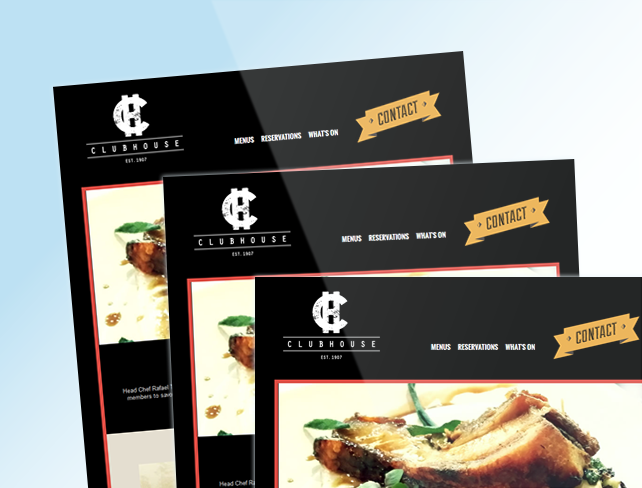 General Testimonials
Awesome Freelancer! Will Definitely use again!
Michael Gonsalves
Chief Operating Officer
iBags Luggage
Brad has designed two fantastic MailChimp templates for us. He has taken into account our existing online look, and created well styled and very usable templates. Brad understands that not everyone is a technically inclined and has provided great advice with regards to format / readability/ usability. He was also able to provide important statistical information with regards to our audience and the systems they might be using to read our broadcasts. He is flexible with his designs and has actively sought feedback throughout the design process. I thoroughly recommend him and will continue to work with him in the future.
More Testimonials
Project Decscription
The Client:
For this venture Clubhouse draws inspiration from the history of Surf Life Saving and is located in the increasingly popular food centre of Rosebery and linked to Surf Life Saving Australia's National Headquarters.
Their menu provides a wide variety of items for their diners enjoy, we Clubhouse strives for their dining experience to be as social and interactive as possible. They have an open kitchen in which they encourage the chefs to chat with the guests!
The Project:
This Email Blast template was a PSD to MailChimp project, Windsor Born design created the PSD layout while I encoded it into MailChimp template format. The template is a catalogue layout which prominently features images and vibrant colours, maintaining the same aesthetic as the Goldfish Bar and Grill website.