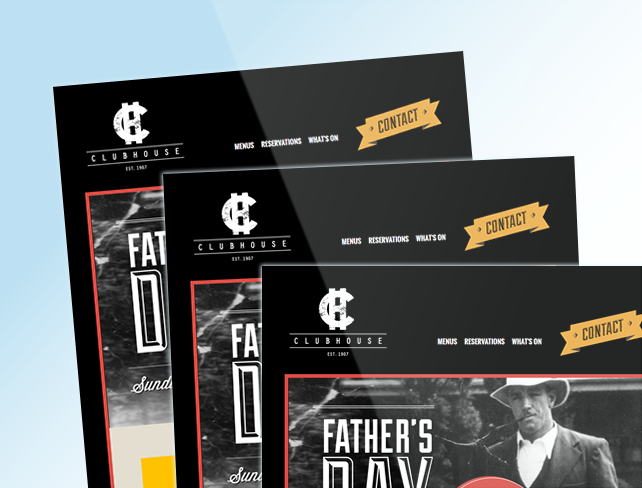 General Testimonials
I highly recommend Brad for producing MailChimp templates. He was very responsive, did an awesome job and is very reasonably priced. I felt he went above and beyond, assisting to get the artwork in the right format to make sure we had the best possible outcome. I am amazed at how easy the template is to use and would not hesitate to use Brad again for any future requirements. Thanks Brad.
This was the first time we as a company had outsourced any kind of projects. Brad was both extremely knowledgeable and professional. We were able to complete these tasks in record time an also progress on future tasks. I would highly recommend his services to anyone who needs a helping hand through MailChimp and coding. Thanks Brad, looking forward to working with you again soon.
More Testimonials
Project Decscription
The Project:
This Email Blast template was a PSD to MailChimp project (PSD to MailChimp); The template was specifically designed for Clubhouse's Fathers Day promotion.  Windsor Born design created the PSD layout while I encoded it into MailChimp template format. The template is a catalogue layout which prominently features images and vibrant colours against black, maintaining the same aesthetic as the ClubhouseAustralia.com website.
The Client:
Clubhouse is a restaurant which draws inspiration from the history of Surf Life Saving. It is located in the increasingly popular food centre of Rosebery and linked to Surf Life Saving Australia's National Headquarters.
Their menu offers a wide variety of items for their diners enjoy, Clubhouse strives for their dining experience to be as social and interactive as possible. They even have an open kitchen in which they encourage the chefs to chat with the guests!