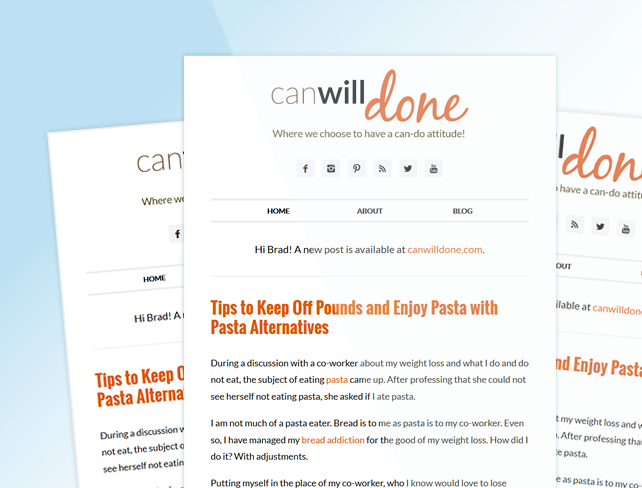 General Testimonials
Perfect. Very open minded and excellent designer. Offers ideas to help and someone I can always trust. excellent work.
Yuval R
Co-Founder
Sixstar Coaching & Mentoring
Amazing! Helped us out of a total nightmare, calm, friendly, fast & great to work with. Will definitely rehire as soon as poss. A huge five stars from us! THANK YOU!
Holly
Art Director & Designer
Stork GC
More Testimonials
Project Decscription
The Project:
Design and code a RSS Driven MailChimp template; Pam wanted a more professionally designed MailChimp template consistent with the appearance of her blog. Being a RSS driven template the content is imported from her WordPress blog, however what made this template challenging was her use of the "Click to Tweet" plugin as she wanted to preserve the formatting of the plugin's output in her Emails.
Adding to the challenge was the fact MailChimp doesn't apply inline CSS to content imported from RSS feeds. So to ensure the formatting was correct I had to not only modify the Click to Tweet plugin, but also create a custom RSS feed which applied inline CSS to the content to ensure the hypertext remained the correct colour.
The Client:
Pam is life learner, motivational speaker and cheerful giver, who gives inspiring speeches, while striving to improve herself and help others. Through her blog, canwillDONE she shares her personal struggles which include issues like perfectionism, self-doubt, and fear.  Pam's vision is to see everyone living their lives stretched beyond the limitations imposed by their minds.