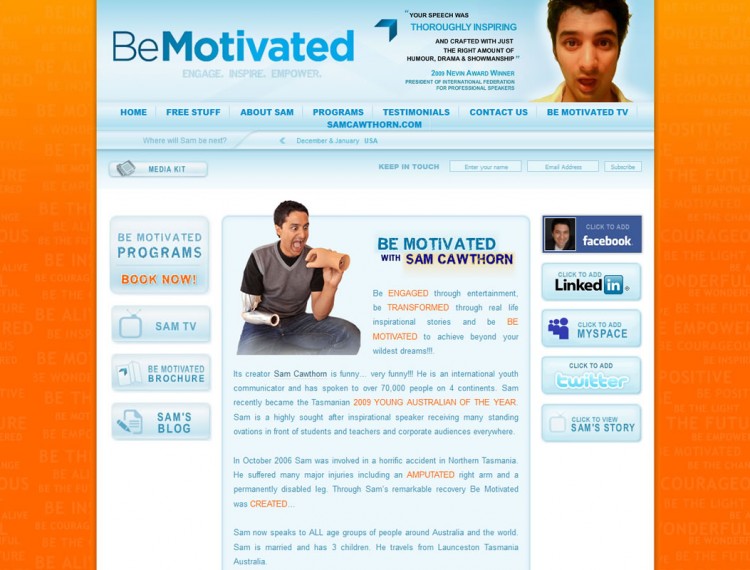 General Testimonials
Brad is great, easy to work with and very professional. I am already using him for another project. Communication is excellent and project delivered even faster than expected. Extremely professional, quick and easy to deal with.
When I began working with Brad it was the first time I had outsourced anything for my blog. I came to a point though where my tech knowledge was insufficient to create what I wanted, and that's where Brad came in. Not only was he extremely professional and helpful, he also possessed expertise in the exact area I needed - RSS driven templates. Brad worked with me to design a template that I loved, and then did custom coding so that I could truly have an email template I believed would have the greatest impact on my business. I really believe that my new RSS template is going to help offer even more value for my readers and clients than I could have imagined. Brad was able to easily and professionally navigate the various difficulties of my custom project, and was always extremely open to my feedback, ensuring I was happy with the result. His communication has been kind and always prompt. Without a doubt I would seek Brad out again for any future projects.
More Testimonials
Project Decscription
The Client
Be Motivated is the brainchild of Sam Cawthorn, an Australian motivational speaker, self-help author, success coach and entrepreneur.  Sam is also the 2009 Young Australian of the Year for Tasmania and a motivational speaker.
Sam established Be Motivated in 2007 to provide youth with skills that improve their confidence and self-belief which enable them to achieve personal goals whilst remaining positive in the face of adversity.  He regularly conducts motivational presentations at schools throughout Australia and the rest of the world.
The Project
We designed Sam a vibrant youth-orientated website to help him promote his motivational speaking endeavours.  The website has an energetic orange background with a calming blue-glass interface and plenty of whitespace to balance everything out.  It also has splashes of humour like the slideshow in the banner which fades various images of Sam pulling silly faces.
The homepage aggregates content directly from his blog's RSS feed while a second aggregator fades in Tweets directly from his Twitter Feed, enabling the website to be kept fresh automatically with new content.  The website also provides information on the programs Sam offers to school and a large selection of testimonials from organisations that have utilised his services.
A later addition to the website was the Media Kit which contains a promotional video and a collection of pictures, radio interviews and news stories about Sam's exploits.  More videos can be found on the Sam TV webpage which has its own unique television interface which is navigated via an interactive TV remote control.