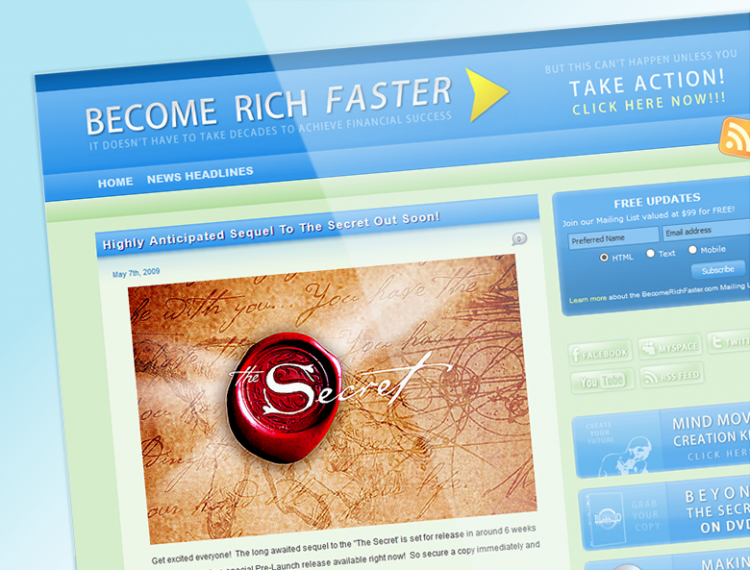 General Testimonials
When I began working with Brad it was the first time I had outsourced anything for my blog. I came to a point though where my tech knowledge was insufficient to create what I wanted, and that's where Brad came in. Not only was he extremely professional and helpful, he also possessed expertise in the exact area I needed - RSS driven templates. Brad worked with me to design a template that I loved, and then did custom coding so that I could truly have an email template I believed would have the greatest impact on my business. I really believe that my new RSS template is going to help offer even more value for my readers and clients than I could have imagined. Brad was able to easily and professionally navigate the various difficulties of my custom project, and was always extremely open to my feedback, ensuring I was happy with the result. His communication has been kind and always prompt. Without a doubt I would seek Brad out again for any future projects.
More Testimonials
Project Decscription
The Client
Become Rich Faster is a blog offering general wealth and prosperity advice.  Content is aggregated from the Money Morning website which provides intelligent and enjoyable commentary on the most pertinent financial issues and informs readers how they can profit from them.
The Become Rich Faster blog also reviews prosperity related media like "The Secret" DVD and examines the exploits of self-help mentors like Bob Proctor.
The Project
The Become Rich Faster website is a WordPress blog with a custom designed theme.  The interface is comprised of light pastel green which is complimented with splashes of vibrant blue to provide visitors with a meditative yet dynamic visual environment.
It also utilises a Mailing List subscribe pop-over which displays after 20 seconds which allows website visitors to become engaged in the content first.   The visitor then has the option to subscribe to the mailing list, temporarily dismiss the pop-over or permanently dismiss it.
The website automatically deploys affiliate advertisements for eBay auctions listings, such as products released by Roberty Kiyosaki, Napoleon Hill, Tony Robbins, Michael Gerber and Bob Proctor, all drawn from predefined eBay RSS search feeds.