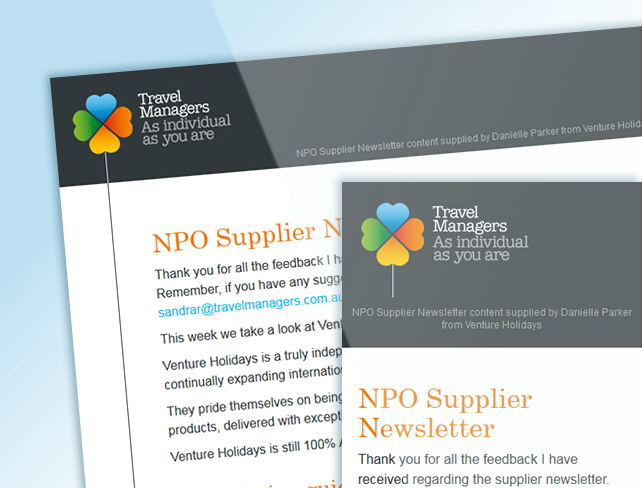 General Testimonials
The templates look really good, Brad! I love what you did with the first one we worked on, I've tested it out a few times to Yahoo, Outlook and Gmail and it displays beautifully. Thank you very much! Your services are greatly appreciated and this is going to help my business's branding and reputation considerably in Wisconsin and the United States. I'm sure I'm just going to have you on my Email speed dial down the road for making any changes as well or as my consultant going forward. Thanks again Brad, you do GREAT work, it's been a pleasure working with you!
I've been working with Brad for almost 10 years. Every time he showed me his latest work for our website I experienced a 'WOW' moment!  It's the combination of professionalism, dedication and talent which make him such a great web/graphic designer.
More Testimonials
Project Decscription
The Project:
To design a responsive MailChimp Template; after being pleased with my work on their HTML SalesForce template, Matthew and his team rehired me to give their MailChimp template the same treatment.
Using TravelManager's comprehensive 31 page branding guidelines I designed a new template layout based on their existing MailChimp template. Unlike the SalesForce template, the additional challenge was to make this template responsive, so with the addition of a media query, the template adapts into a singular column layout on mobile devices.
The Client:
TravelManagers is an organisation which offers personal travel managers, in a similar manner to personal trainers or financial planners – they assist clients to achieve specifics goal within the field of travel.  They cater for both business and recreational travellers and work closely with clients to devise a tailor-made trip that suits their exact requirements.