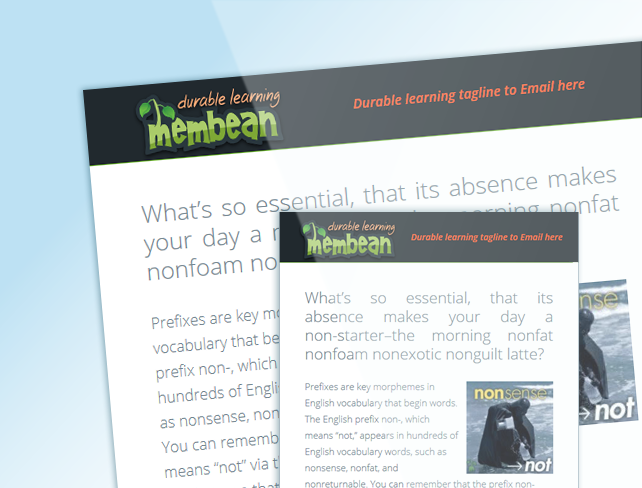 General Testimonials
Excellent work!
Azul Bambú
Owner
Azul Bambú
Amazing! Helped us out of a total nightmare, calm, friendly, fast & great to work with. Will definitely rehire as soon as poss. A huge five stars from us! THANK YOU!
Holly
Art Director & Designer
Stork GC
More Testimonials
Project Decscription
The Project:
Code a Photoshop layout as a MailChimp template (PSD to MailChimp); Ragav had a Photoshop template layout so he hired me to code it as a template in MailChimp format. The template is a simple newsletter to inform subscribers of Membean's latest developments.
The Client:
Membean is an educational learning program which applies psycholinguistics and economics to vocabulary learning to reduce recall failure. It makes learning new words simple by creating bridges in student's minds from what is already known, using packets of knowledge known as "Membean memlets". Each of memlet hooks into the student's memory insuring the new words are retained.