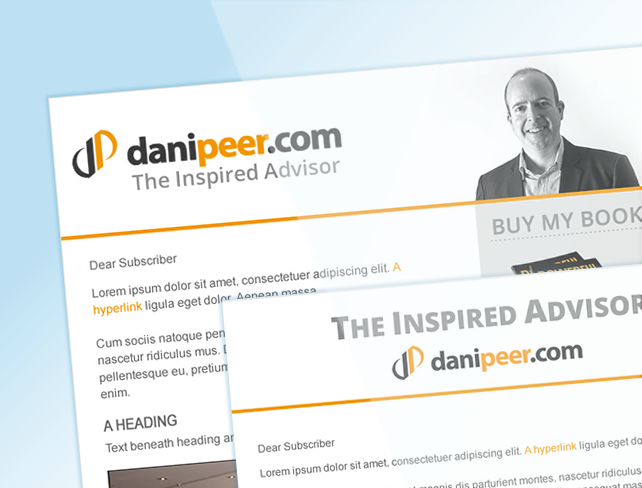 General Testimonials
Brad was great to work with. He was extremely patient when I got caught up offline as was slow in providing feedback. He was also great with suggesting ideas and concepts. He always delivered was he said he would and was responsive to requests for changes and edit. Thanks Brad!
Thank you for helping us find the right look for our program!
More Testimonials
Project Decscription
The Client:
Dani established DaniPpeer.com to provide financial advisors with the mindset and skillsets required to face to flourish.
Dani has been involved in financial services for over twenty years. He began his professional life as an articled clerk at the auditing firm Arthur Andersen & Co. His role involved interviewing employees in the accounting departments of big companies and recording their replies, which has enabled Dani to understand the fundamentals of business.
After a short period practicing as a financial advisor, he discovered his passion lie in helping other advisors enhance their practices. He stuck with this ethos through periods of self-employment and in corporate careers and has spent several years supporting self-employed practices.
The Project:
Dani approached Web Design Expert with an interest in developing both newsletter and blast out MailChimp templates. I first designed his newsletter layout however Dani realised he only required a blast out template at this point, so I simplified the design which became the basis of the blast out template.