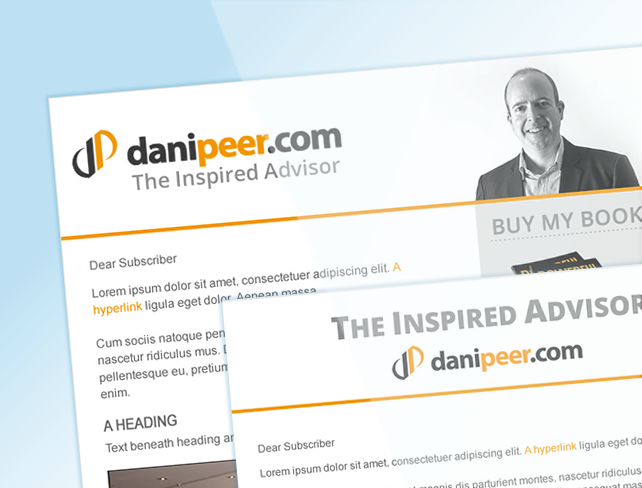 General Testimonials
A great service, good development and presentation of our website, easy to communicate with and a quick response. Thank you for the great work with our website this year.  You will hear it again from others, but we have made a quantum leap!
Peter Derkley
Former Operations Manager
Hobart Showground
Fast and professional. Delivery of a great product.
G King
Cisco Engineer
Gymni
More Testimonials
Project Decscription
The Client:
Dani established DaniPpeer.com to provide financial advisors with the mindset and skillsets required to face to flourish.
Dani has been involved in financial services for over twenty years. He began his professional life as an articled clerk at the auditing firm Arthur Andersen & Co. His role involved interviewing employees in the accounting departments of big companies and recording their replies, which has enabled Dani to understand the fundamentals of business.
After a short period practicing as a financial advisor, he discovered his passion lie in helping other advisors enhance their practices. He stuck with this ethos through periods of self-employment and in corporate careers and has spent several years supporting self-employed practices.
The Project:
Dani approached Web Design Expert with an interest in developing both newsletter and blast out MailChimp templates. I first designed his newsletter layout however Dani realised he only required a blast out template at this point, so I simplified the design which became the basis of the blast out template.