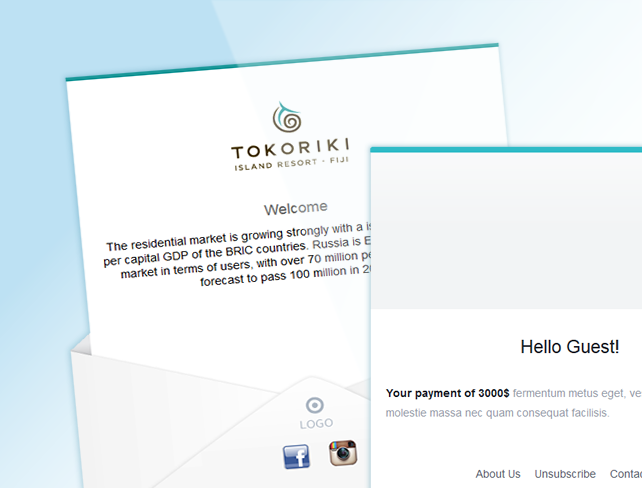 General Testimonials
Extraordinarily easy to work with and great results!
Stephen Noble
Director
Broadband Plans Simplified
AMAZING! Love your work, thank you for knowing exactly what we want. You are part of our team and proud to say we won the local business awards for Diamond Kidz. Thank you for your help behind the scenes.
More Testimonials
Project Decscription
The Project:
Adobe Photoshop layout to MailChimp Template (PSD to MailChimp); Traviss purchased a couple of premium Email template designs in PSD format and hired me to adapt them as MailChimp templates. The PSDs looked fantastic however the designer must have lacked experience with the coding aspect of HTML Email because the designs employed techniques (like drop shadows and rounded borders) which don't have wide support amongst Email applications, particularly Microsoft Outlook.
Rising to the challenge I developed each PSD into a MailChimp template compatible with a wide range of Email applications and with editable regions to allow Traviss to edit the content himself.
The Client:
Property.com.fj is an online Fijian portal for the purpose of finding property, real estate for sale, houses for rent and other property listings by licensed real estate agents in Fiji. Clients can search for properties in Nadi and Suva, as well as, land and rentals. Property.com.fj assists clients with prices and research, inspection times, recent sales and agents contact details.
Property.com.fj is not a real estate agency, rather a website which agents can use to advertise their properties. This means only licensed real estate agents and developers (selling their own products) can list properties on the website.