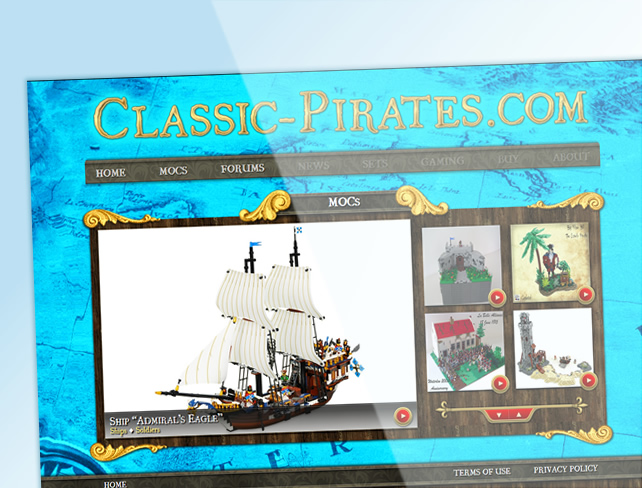 General Testimonials
The website looks amazing! Perfect! Will hire again and I do recommend Brad M. for your work.
Brad has designed two fantastic MailChimp templates for us. He has taken into account our existing online look, and created well styled and very usable templates. Brad understands that not everyone is a technically inclined and has provided great advice with regards to format / readability/ usability. He was also able to provide important statistical information with regards to our audience and the systems they might be using to read our broadcasts. He is flexible with his designs and has actively sought feedback throughout the design process. I thoroughly recommend him and will continue to work with him in the future.
More Testimonials
Project Decscription
The Client
Classic-Pirates.com is the gateway to the LEGO Pirates on Eurobricks, the largest online LEGO Pirates AFOL (Adult Fan of LEGO) discussion forum in the world.   The Classic-Pirates.com community offers Pirate LEGO fans various platforms of interaction which include a blog, Facebook page, Email list and forum.
Classic-Pirates.com is maintained by a team of hardworking volunteers who are always striving to provide its user base with the most professional web presence possible.
The Project
The Classic-Pirates.com is intended to act as a landing page and archive to Eurobrick's the LEGO Pirates Forum.  The homepage provides a convenient summary of the most recent content posted in the LEGO Pirates Forum while the archive pages enables access to older discussions.