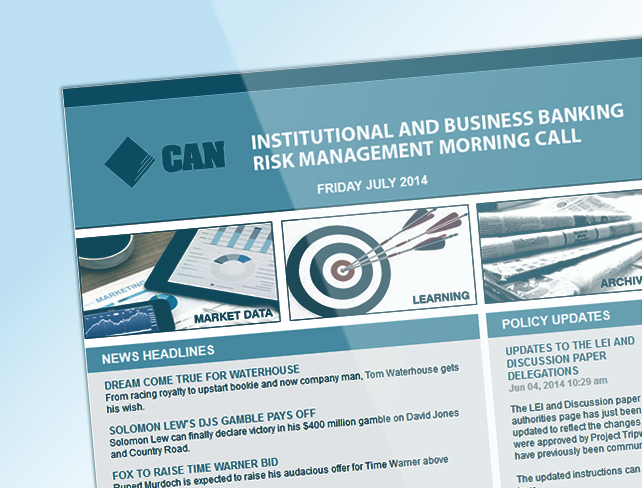 General Testimonials
Thank you first time using this and Brad was very helpful love to keep using him
- g
reat work!
Brad is exceptional! He goes above and beyond and will deliver much more than you expect. He is very good with small jobs, but he excels in bigger projects. If you want it done right the first time..... go with Brad!
More Testimonials
Project Decscription
The Client:
CAN Institutional and Business Banking is a division of the Commonwealth Bank which enables other businesses to partner with them and take advantage of their insights, technology and expertise. They offer a range of innovative products and services to assist business growth.
Through their Business Banking Specialists, they cater their services to all industries; including not-for-profits, agricultural, professional services, retail, manufacturing and property.
The Risk Management sub-division offers clients interest rate risk management and hedging solutions using a comprehensive range of product alternatives and the deep insights available through their 24 hour global market coverage.
The Project:
The client provided a rough HTML Email template and requested it be turned into a RSS driven newsletter. Web Design Expert refined the design and recreated it as a MailChimp template, incorporating three different RSS feeds and a Dilbert comic strip which changes daily.
The date in the banner is also dynamically populated making this template fully automated.