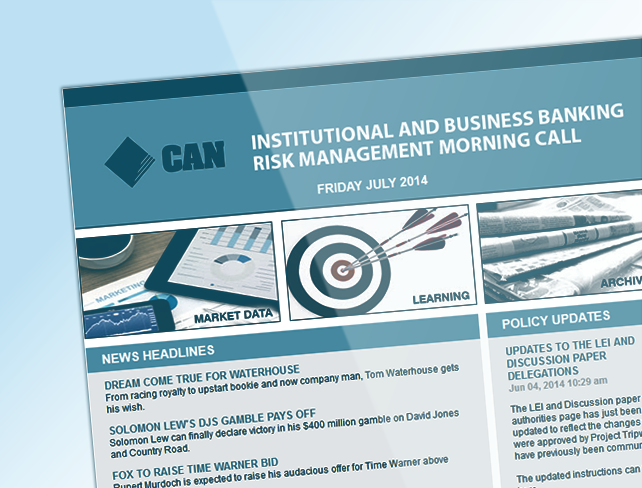 General Testimonials
Brad, from Webdesignx, programmed a custom RSS for The GOODista (
http://thegoodista.com
) newsletter template - and worked tirelessly on satisfying my high expectations, and specific ideas. The outcome was more than I could have hoped for, and the new look is professional, RSS automated and very easy for me as a non-techie to use. I would highly recommend anyone - anywhere - to work with Brad as he is a proven expert in MailChip, WordPress and coding. Interactions with Brad are of high professional integrity, and I felt totally calm that he would deliver despite my complex request for a highly customised RSS template.
This job was completed in a timely and professional manner. I highly recommend this freelancer!
More Testimonials
Project Decscription
The Client:
CAN Institutional and Business Banking is a division of the Commonwealth Bank which enables other businesses to partner with them and take advantage of their insights, technology and expertise. They offer a range of innovative products and services to assist business growth.
Through their Business Banking Specialists, they cater their services to all industries; including not-for-profits, agricultural, professional services, retail, manufacturing and property.
The Risk Management sub-division offers clients interest rate risk management and hedging solutions using a comprehensive range of product alternatives and the deep insights available through their 24 hour global market coverage.
The Project:
The client provided a rough HTML Email template and requested it be turned into a RSS driven newsletter. Web Design Expert refined the design and recreated it as a MailChimp template, incorporating three different RSS feeds and a Dilbert comic strip which changes daily.
The date in the banner is also dynamically populated making this template fully automated.