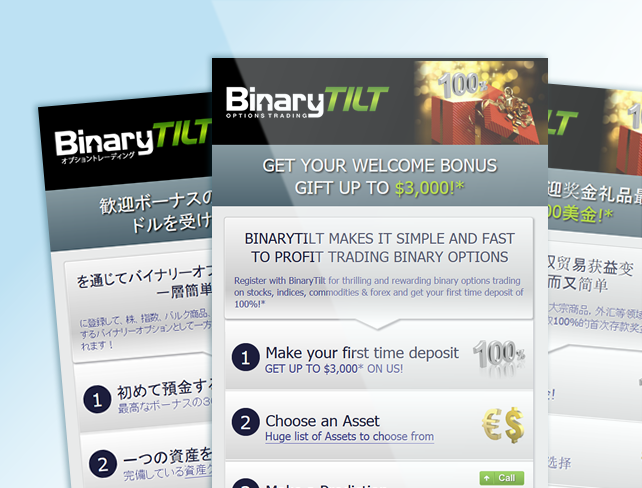 General Testimonials
TO WHOM IT MAY CONCERN. Your Web Design Expert has been assisting Surf Life Saving Northern Territory with the hosting and maintenance of our website for two years. We selected Your Web Design Expert on the recommendation of a third party and we're so pleased we did. They have given us great advice and is extremely responsive when it comes to updating information and attachments – always a simple, 'no fuss' process. On behalf of Surf Life Saving NT I have no hesitation in recommending Your Web Design Expert to any prospective client.
Tony Snelling
Chief Executive Officer
Surf Life Saving NT
Excellent. High quality work, on time, very responsive, I would highly recommend him to others and hire him again, without question, at a fair price.
More Testimonials
Project Decscription
The Project:
To design a landing page for a marketing campaign. A straight forward landing page to capture leads and advertise BinaryTilt's trading platform. The landing displays a list of four simple reasons why traders should join BinaryTilt and a link to the BinaryTilt website's registration webpage
I designed the layout and encoded it as a desktop webpage with English, Chinese and Japanese language variants.
The Client:
BinaryTilt offers trading solutions for binary option traders, ranging from experienced to novice traders. They are a registered binary options brokerage who offer clients a revolutionary trading platform, which is professional, yet has a high degree of user friendliness.
Binary Options allow market participants to trade based on their view (usually short term) of a particular asset. There are a selection of assets to choose from a range of Currency Pairs, Commodities, Indices or Stocks.