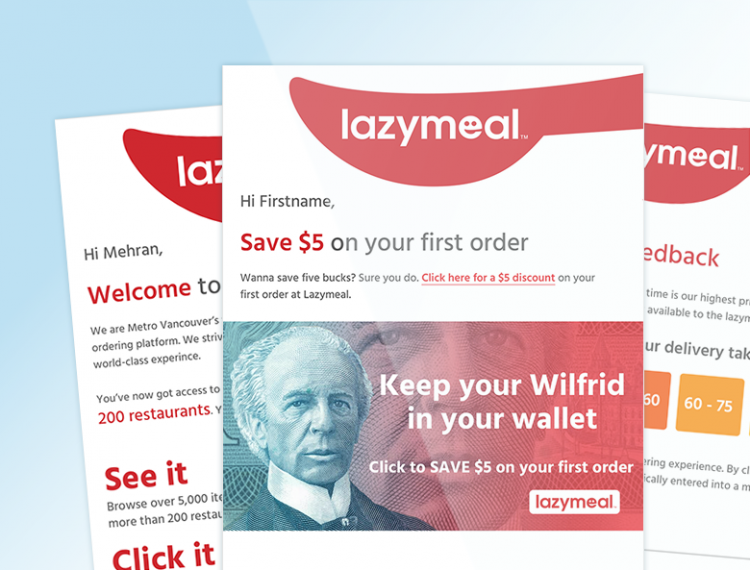 General Testimonials
When you're pulling your hair out and can't solve your WordPress problem (like me), hire Web Design XP (Brad). The "XP" is for "EXPERT" and I'm not kidding. Everything that was wrong is now working. Amazing work. Totally professional, easy to work and communicate with. I cannot recommend him highly enough. He saved my sanity. Hire this guy! He saved my sanity. Hire this guy!
Michael Milauskas
Proprietor
Jet Set Art and Design LLC
A great service, good development and presentation of our website, easy to communicate with and a quick response. Thank you for the great work with our website this year.  You will hear it again from others, but we have made a quantum leap!
Peter Derkley
Former Operations Manager
Hobart Showground
More Testimonials
Project Decscription
The Project:
Code 17 Photoshop layouts as MailChimp templates (PSD to MailChimp); Shervin required a template programmer to code the template layouts for his business's automated response Emails in MailChimp format. The layouts encompass a variety of purposes, ranging from typical welcome messages, to discount offers, to requesting customer feedback.
As the Emails were intended for a Mandrill driven automation sequence, I had to ensure consistent formatting across each of the Emails by using manual inline CSS styling.
The Client:
Lazymeal is an online food ordering service aiming to make food delivery and take-away quick, fun and simple.  Customers can choose from dozens of restaurants and dozens of menus from the Lazymeal website.
Lazymeal utilises a tool with a location based search engine that allows customers to browse dozens of pickup and delivery menus in Greater Vancouver, Canada. Customers can browse online photos of menu items, select the dishes they wish to purchase and finalize their orders by paying online.