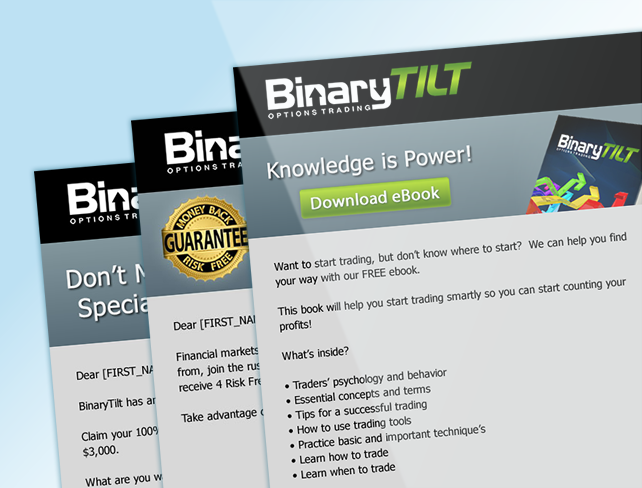 General Testimonials
Excellent. High quality work, on time, very responsive, I would highly recommend him to others and hire him again, without question, at a fair price.
Brad, from Webdesignx, programmed a custom RSS for The GOODista (
https://thegoodista.com
) newsletter template - and worked tirelessly on satisfying my high expectations, and specific ideas. The outcome was more than I could have hoped for, and the new look is professional, RSS automated and very easy for me as a non-techie to use. I would highly recommend anyone - anywhere - to work with Brad as he is a proven expert in MailChip, WordPress and coding. Interactions with Brad are of high professional integrity, and I felt totally calm that he would deliver despite my complex request for a highly customised RSS template.
More Testimonials
Project Decscription
The Client:
BinaryTilt offers trading solutions for binary option traders, ranging from experienced to novice traders. They are a registered binary options brokerage who provide their clients with a revolutionary trading platform, which is professional, yet has a high degree of user friendliness.
Binary Options allow market participants to trade based on their view (usually short term) of a particular asset. There are a selection of assets to choose from a range of Currency Pairs, Commodities, Indices or Stocks.
The Project:
The objective was to create an entire auto-responder series in three different languages. Web Design Expert designed the base MailChimp template and then adapted it into a 10 part auto-responder series, changing the content and banner of each mail out.
After the English auto-responder series was finished and tested, Chinese and Japanese variants were also produced, making for a total of 30 different Email templates – it was certainly an ambitious endeavour! As Web Design Expert designed the layout this project involved a high degree of graphic design as well as template coding.