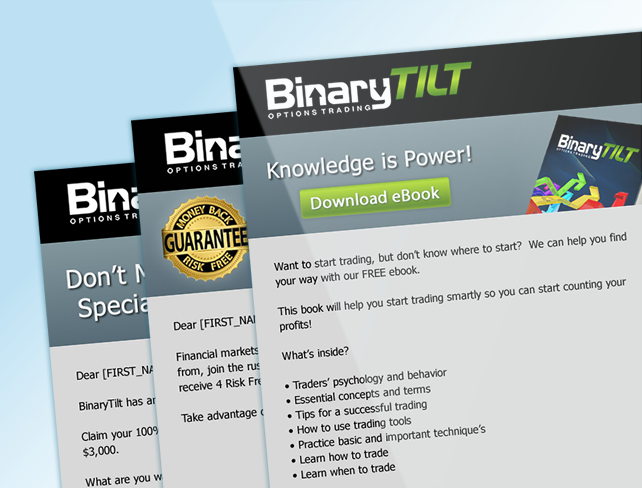 General Testimonials
Brad completed 2 more weekly newsletters for my clients and did an excellent job of taking initiative and creating my MailChimp newsletter. Thanks Brad - another great project. Thanks for you creativity and insight.
Jason H
Luxury Property Specialist
Compass
Your Web Design Expert has helped me so much in getting a web site up and running. I was very nervous about trying to do something that I did not understand how to do, and Brad was recommended to me by a third party. He sent me tutorials for all the things I did not understand and my computer skills have become better as a result. Feedback about my site has been very positive and I am sure I will be able to maintain it with more confidence. Thank you
More Testimonials
Project Decscription
The Client:
BinaryTilt offers trading solutions for binary option traders, ranging from experienced to novice traders. They are a registered binary options brokerage who provide their clients with a revolutionary trading platform, which is professional, yet has a high degree of user friendliness.
Binary Options allow market participants to trade based on their view (usually short term) of a particular asset. There are a selection of assets to choose from a range of Currency Pairs, Commodities, Indices or Stocks.
The Project:
The objective was to create an entire auto-responder series in three different languages. Web Design Expert designed the base MailChimp template and then adapted it into a 10 part auto-responder series, changing the content and banner of each mail out.
After the English auto-responder series was finished and tested, Chinese and Japanese variants were also produced, making for a total of 30 different Email templates – it was certainly an ambitious endeavour! As Web Design Expert designed the layout this project involved a high degree of graphic design as well as template coding.