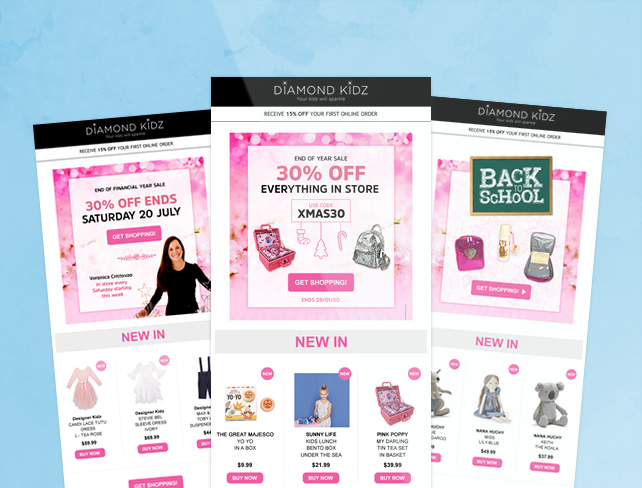 Client Testimonial
AMAZING! Love your work, thank you for knowing exactly what we want. You are part of our team and proud to say we won the local business awards for Diamond Kidz. Thank you for your help behind the scenes.
More Testimonials
Project Decscription
This project involves an ongoing service in which I produce monthly eStore newsletters for entrepreneur and former My Kitchen Rules contestant, Veronica Cristovao.
Initially the project involved designing and coding a MailChimp template reflective of Veronica's branding.  Once the template was established, Veronica now has me creative monthly campaigns to advertise her store's sales and her various ventures, such as cooking classes and business awards.
Examples
February 2020
December 2019
October 2019
August 2019