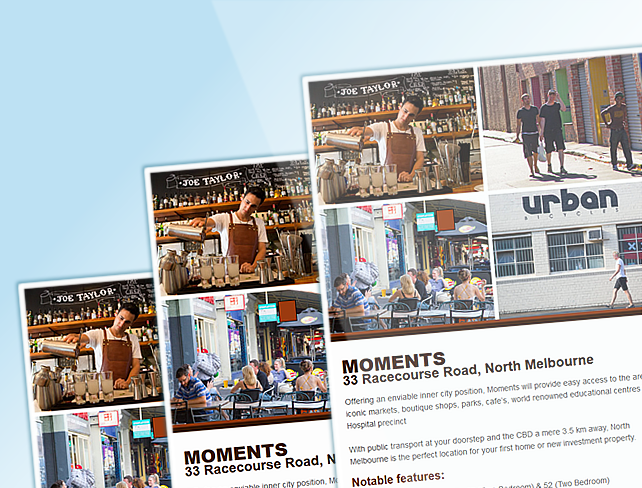 General Testimonials
Brad was a pleasure to work with; from clear collaboration, intuitiveness and artistic finesse. Our project grew from an outline concept to a professional presentation that will be integral to our business going forward.
Very helpful and friendly guy to work with. Knows his stuff. Would deffo reuse.
More Testimonials
Project Decscription
The Client:
Motion Property is a project marketing agency which specialises in selling and managing brand new and custom apartments throughout inner Melbourne.
They liaise with developers to acquire properties with strong investment potential, taking a professional, research-based approach to determine geographical and demographic growth markets. Using this data they identify and recommend the most qualified residential property investments to their clients.
Their passion is helping clients to build wealth by assisting them with strategic property selection, acquisition and management of their investment property portfolio.
The Project:
To create a simple Blast Out Email / Memo showcasing a property development known as "Moments". The client requested a simple clean layout, minimal graphics and a few photos to indicate the property in question.
Based on examples created by the client's previous designer, Web Design Expert created the layout taking a minimalistic approach and then encoded it into MailChimp template format. The end result is an Email template much simpler than we would normally design but its effective nonetheless!