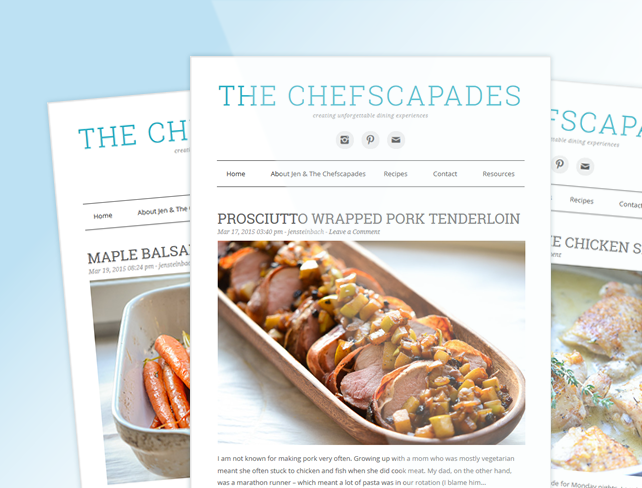 General Testimonials
Brad of Your Web Design Expert, has been simply awesome. His understanding of my needs and amazing energy and passion have made me a very satisfied customer. He goes out of his way for perfection and defiantly caters for my individual needs. I could not recommend him more highly, I will certainly continue using his services!
Sam Cawthorn
Founder
Be Motivated
Great work! I like this. Very clean - the current format is good. It's great!  You nailed it. I'm happy with the result. I will need another one in the future for sure. Will hire again!
More Testimonials
Project Decscription
The Project:
Design a HTML Template Layout and encode it as a RSS Driven MailChimp Template; Jen had been using one of MailChimp's default "Drag and Drop" templates but she felt the presentation was not of a professional standard. So she hired me to design a brand new layout and then integrate it with her WordPress blog via the blog's RSS feed.
I designed the layout based heavily on her website as "continuity" of design was important to her. I had to slightly modify her WordPress settings to insert an image into the RSS feed at the correct size, but once that was achieved, her new RSS Driven template worked beautifully. Now Jen can blog with the reassurance her posts will be delivered to her subscribers just as good as they look on her blog!
The Client:
Jen is a self-proclaimed foodie based in British Columbia, Canada. She loves to create amazing experiences for her friends and family through sharing great food.  After 10 years of cooking for herself, she created a blog to help fellow food lovers express their creative genius in the kitchen.
Her blog showcases recipes that allow the freedom to customize and some essential kitchen and hosting tips to make her subscribers next dinner party one to remember.