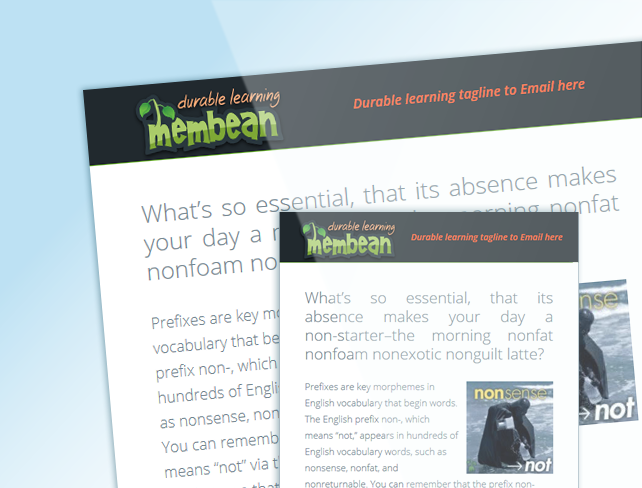 General Testimonials
Brad is very professional and the result was beautiful! I am so glad to pick Brad. Definitely will work with him again.
Hi I am Pamela Burke of canwilldone.com. I live in the US, Somerset, NJ. Brad worked on my RSS driven template. I am beyond pleased with his work. In fact, I told him that a few times during the time he worked on my template. What I liked most about Brad was how thorough he was. With the time difference we communicated a lot via email. He would spell out, step by step, a proposal, options, or what he would do. That made it very easy for me to ask relevant follow up questions. Brad also made sure to ask for feedback on what he had done thus far to make sure he was going in the right direction. I appreciated that. For anyone needing such services, I would highly recommend Brad. I cannot wait to set up the new template!!
More Testimonials
Project Decscription
The Project:
Code a Photoshop layout as a MailChimp template (PSD to MailChimp); Ragav had a Photoshop template layout so he hired me to code it as a template in MailChimp format. The template is a simple newsletter to inform subscribers of Membean's latest developments.
The Client:
Membean is an educational learning program which applies psycholinguistics and economics to vocabulary learning to reduce recall failure. It makes learning new words simple by creating bridges in student's minds from what is already known, using packets of knowledge known as "Membean memlets". Each of memlet hooks into the student's memory insuring the new words are retained.