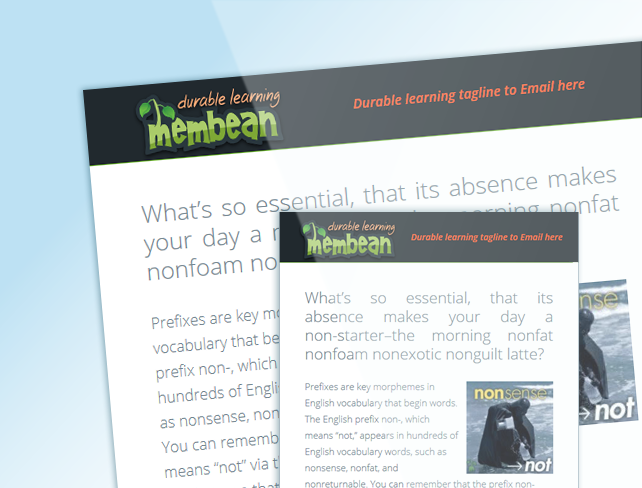 General Testimonials
Brad was amazing. After awarding another Freelancer this project and having a very bad experience, Brad came in and blew me away. He went above and beyond my requests and I was left with a great editable Layout for my MailChimp campaigns. I would recommend and will be using Brad again.
Jacob Davidson
Head Of Marketing
Corporate Protection Australia Group
Amazing!  Probably the most professional WordPress expert freelancer!
Taj Barr
Founder & Owner
Taj Barr Production
More Testimonials
Project Decscription
The Project:
Code a Photoshop layout as a MailChimp template (PSD to MailChimp); Ragav had a Photoshop template layout so he hired me to code it as a template in MailChimp format. The template is a simple newsletter to inform subscribers of Membean's latest developments.
The Client:
Membean is an educational learning program which applies psycholinguistics and economics to vocabulary learning to reduce recall failure. It makes learning new words simple by creating bridges in student's minds from what is already known, using packets of knowledge known as "Membean memlets". Each of memlet hooks into the student's memory insuring the new words are retained.