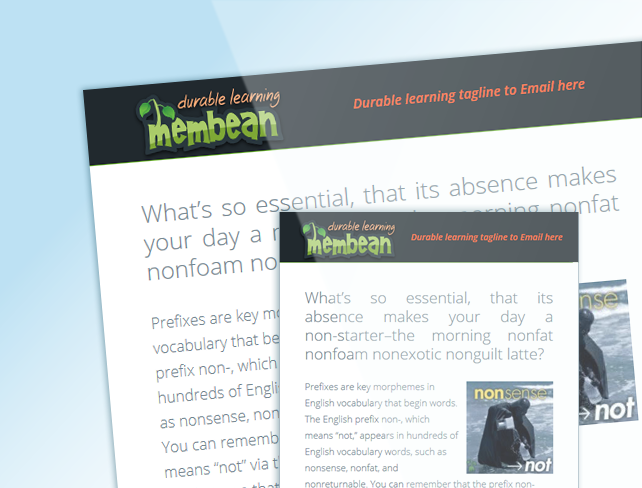 General Testimonials
Absolutely the best designer I got a chance to work with!  Quick and efficient. Very professional and very active.  Makes a lot of positive proposals to improve your project.
Creative and quick and follow timelines, super!  Will use him again Robert, Aecorlink AB Sweden
More Testimonials
Project Decscription
The Project:
Code a Photoshop layout as a MailChimp template (PSD to MailChimp); Ragav had a Photoshop template layout so he hired me to code it as a template in MailChimp format. The template is a simple newsletter to inform subscribers of Membean's latest developments.
The Client:
Membean is an educational learning program which applies psycholinguistics and economics to vocabulary learning to reduce recall failure. It makes learning new words simple by creating bridges in student's minds from what is already known, using packets of knowledge known as "Membean memlets". Each of memlet hooks into the student's memory insuring the new words are retained.