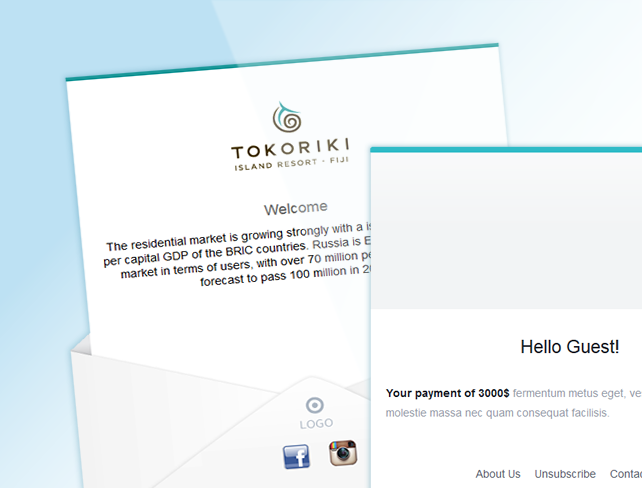 General Testimonials
Your Web Design Expert has provided an extraordinary service. Not only have they designed me a website which looks great but they also written excellent marketing material to promote my organisation. They've come up with ideas I would never have thought of myself and their dedication is impressive. I couldn't recommend them enough for online marketing and web design!
Barry Neave
Founder
Property i Invest
When I began working with Brad it was the first time I had outsourced anything for my blog. I came to a point though where my tech knowledge was insufficient to create what I wanted, and that's where Brad came in. Not only was he extremely professional and helpful, he also possessed expertise in the exact area I needed - RSS driven templates. Brad worked with me to design a template that I loved, and then did custom coding so that I could truly have an email template I believed would have the greatest impact on my business. I really believe that my new RSS template is going to help offer even more value for my readers and clients than I could have imagined. Brad was able to easily and professionally navigate the various difficulties of my custom project, and was always extremely open to my feedback, ensuring I was happy with the result. His communication has been kind and always prompt. Without a doubt I would seek Brad out again for any future projects.
More Testimonials
Project Decscription
The Project:
Adobe Photoshop layout to MailChimp Template (PSD to MailChimp); Traviss purchased a couple of premium Email template designs in PSD format and hired me to adapt them as MailChimp templates. The PSDs looked fantastic however the designer must have lacked experience with the coding aspect of HTML Email because the designs employed techniques (like drop shadows and rounded borders) which don't have wide support amongst Email applications, particularly Microsoft Outlook.
Rising to the challenge I developed each PSD into a MailChimp template compatible with a wide range of Email applications and with editable regions to allow Traviss to edit the content himself.
The Client:
Property.com.fj is an online Fijian portal for the purpose of finding property, real estate for sale, houses for rent and other property listings by licensed real estate agents in Fiji. Clients can search for properties in Nadi and Suva, as well as, land and rentals. Property.com.fj assists clients with prices and research, inspection times, recent sales and agents contact details.
Property.com.fj is not a real estate agency, rather a website which agents can use to advertise their properties. This means only licensed real estate agents and developers (selling their own products) can list properties on the website.