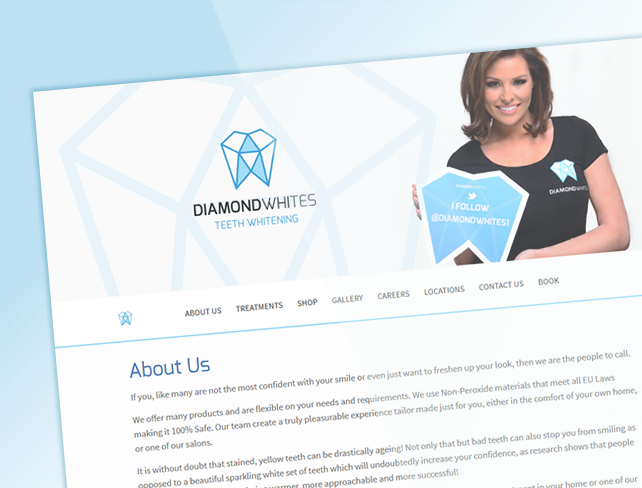 General Testimonials
Amazing! Helped us out of a total nightmare, calm, friendly, fast & great to work with. Will definitely rehire as soon as poss. A huge five stars from us! THANK YOU!
Holly
Art Director & Designer
Stork GC
Brad is exceptional! He goes above and beyond and will deliver much more than you expect. He is very good with small jobs, but he excels in bigger projects. If you want it done right the first time..... go with Brad!
Juana Dillion
Founder
Surnom Productions
More Testimonials
Project Decscription
Improve the responsiveness of an existing WordPress Theme; the website already had a degree of responsiveness but it didn't cater for all device screen resolutions as the responsiveness was somewhat limited in the medium display size range.
I was hired to created some additional Media Queries to target more screen sizes, so now the website successfully scales from desktop to tablet to mobile.
The Client:
Diamond Whites is one of the UK's most rapidly expanding teeth whitening companies. They are salon based and offer a mobile service to provide non-peroxide, self-administered Teeth Whitening products which that are 100% compliant with EU laws.
Diamond White is based in more than a dozen locations in the UK and one location in Spain.