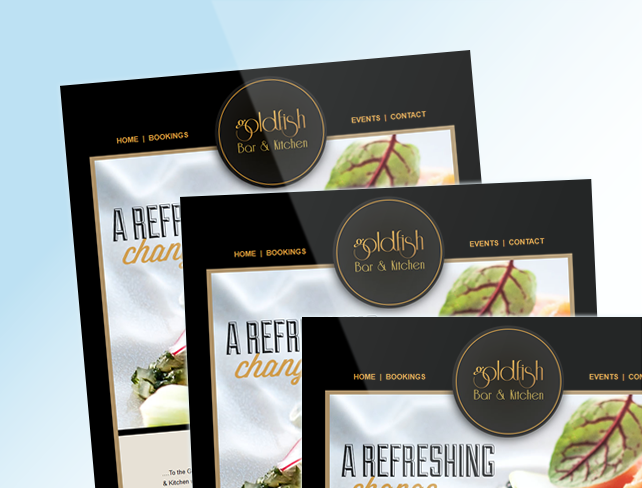 General Testimonials
Brad was great to work with and very responsive considering he is in Australia and we are in the UK. Great work, love the design, and happy to make changes as needed. Highly recommended.
Your Web Design Expert has helped me so much in getting a web site up and running. I was very nervous about trying to do something that I did not understand how to do, and Brad was recommended to me by a third party. He sent me tutorials for all the things I did not understand and my computer skills have become better as a result. Feedback about my site has been very positive and I am sure I will be able to maintain it with more confidence. Thank you
More Testimonials
Project Decscription
The Project:
Code a Photoshop PSD layout as a MailChimp Template (PSD to MailChimp); Goldfish Hunter Valley required an invite template for the purpose of inviting their subscribers to events.
Windsor Born design created a PSD layout in Adobe Photoshop while I coded it in MailChimp template format. After a generously large hero image, the template has an introduction followed by a masonry of images showcasing the venue and its produce. Getting the image masonry to align evenly in Microsoft Outlook was extremely difficult but I got there after numerous tweaks and revisions.
The Client:
Goldfish Hunter Valley is a multipurpose venue which boasts an award-winning small bar, an acclaimed dining destination and a welcoming social hub. They have a world-class wine list, craft beer on tap and skilfully mixed cocktails made with fresh ingredients.  They cater for a variety of events including birthday parties, a post-conference celebrations and even large-scale wedding receptions.