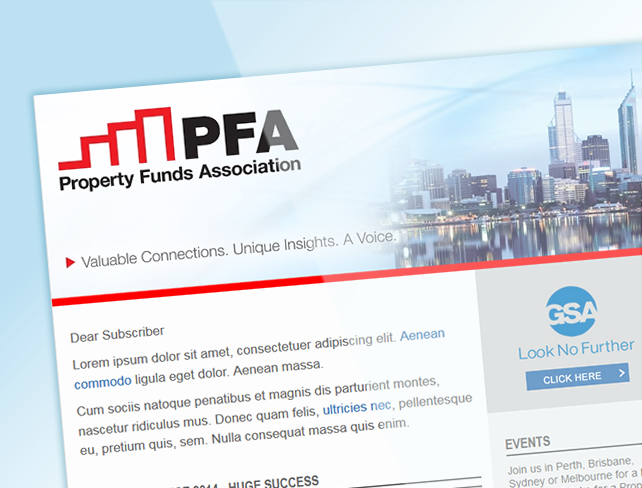 General Testimonials
Brad is great, easy to work with and very professional. I am already using him for another project. Communication is excellent and project delivered even faster than expected. Extremely professional, quick and easy to deal with.
Absolutely the best designer I got a chance to work with!  Quick and efficient. Very professional and very active.  Makes a lot of positive proposals to improve your project.
More Testimonials
Project Decscription
The Project:
To design a MailChimp Newsletter Template; A two column newsletter with a featured article adjacent a right column containing sponsor logo and a list of recent events. The lower section of the template displays thumbnails and descriptions for two secondary articles.
I designed two variations of this template, the first variation has an image spanning the entire width of the featured article while the second variation allows the text to wrap around the image. These variations were required to overcome a limitation posed by Microsoft Outlook which prevents text from wrapping around an image.
The Client:
The Property Funds Association of Australia (PFA) was formed in 1998 and was established to provide the increasing number of direct property investors and managers with an organisation to represent their interests, a forum for research and education and the ability to promote their industry.
The association has grown and increased its scope to represent the advisors, consultants and representatives of property investors and managers. PFA is a peak body representing the Australian unlisted wholesale and retail property funds sector, currently some $79billion in size.
PFA's mission is to deliver outstanding service to members, by focusing on its key activities.