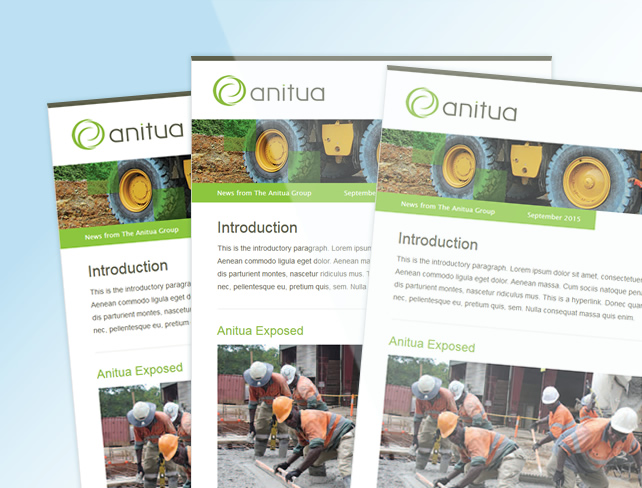 General Testimonials
Creative and quick and follow timelines, super!  Will use him again Robert, Aecorlink AB Sweden
Robert H
Manager
AecorLink
Good stuff, helpful and did what we needed!
More Testimonials
Project Decscription
The Project:
Design and code two MailChimp templates; Liz required a MailChimp template design with two variations, one for the parent company, the Antigua Group and another for its subsidiary, NCS. Adhering to the company's Visual Identity Guidelines I first designed a template for Anitua then modified it for the NCS template. The main variation was the colour scheme, primarily swapping the logos and Antigua's green for NCS's orange.
The Client:
The Anitua Group offers a range of services and has the ability to provide complete end-to-end solutions for construction, corporate services, farms, hardware, investments, mining services, properties, radial drilling services, security services, transport services, Lihir Auto Services and Lihir Investments (Australia).
The purpose of establishing the Anitua Group was to provide landowners a means to participate in the Lihir Gold project, one of the world's largest gold mines. Today, the Anitua Group is a major suppliers of goods and services to Newcrest (Lihir Gold Ltd). The group is now focusing on expansion throughout Papua New Guinea.