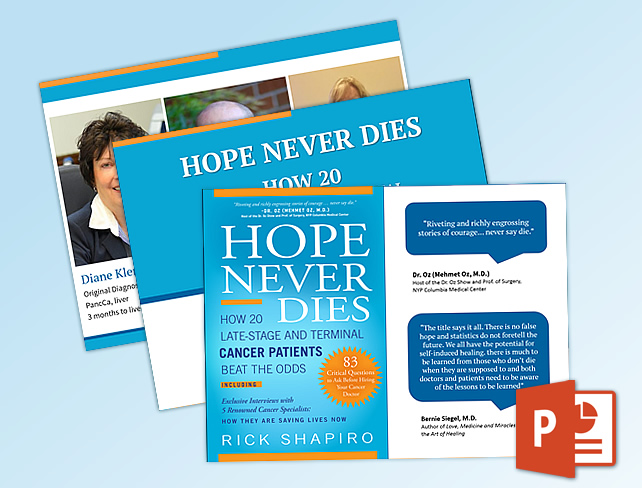 General Testimonials
Appreciate your work on these two templates. It's been such a pleasure working with you!
Brad was excellent. After many hours of frustration reading help articles Brad came to the rescue. He simplified a complex issue and was flexible in his communication and tasks. Brad developed a seamless RSS feed email that "talked" to wordpress effectively to display images and was able to tell us more information that any other 'specialist' we had contact with. Thanks Brad
More Testimonials
Project Decscription
Redesign a PowerPoint presentation; Rick had created a presentation using an "out of the box" template however he felt the template's design didn't reflect his branding whatsoever.  He hired me to design a new template which incorporated his brand colours and fonts, then format the content of the existing template to suit the new template.
Downloads
View Original PowerPoint presentation
View Redesigned Presentation
Please note for the purposes of this portfolio the above presentation lengths have been reduced from ~90 slides to 15 slides.  This is to reduce the size of the .PTTX files so they are more efficient to download.
The Client
Rick is a former practicing attorney, leading consultant, researcher and educator in the field of safe, evidence-based, integrative and alternative cancer treatments. He has carried out research about efficacious therapies that extend and save lives, while enhancing quality of life, beyond conventional worldwide statistics.