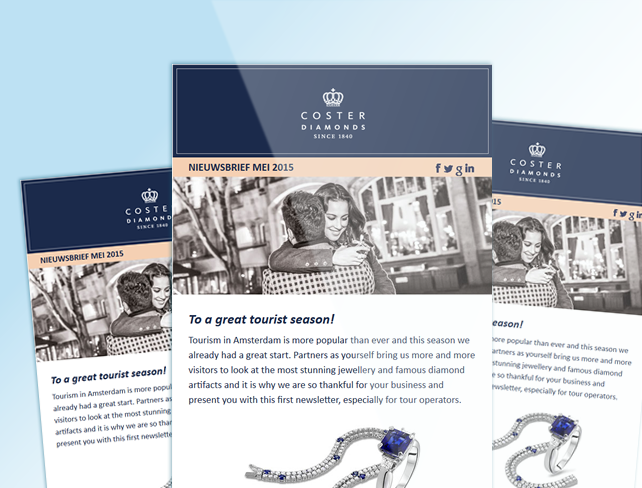 General Testimonials
Your Web Design Expert has helped me so much in getting a web site up and running. I was very nervous about trying to do something that I did not understand how to do, and Brad was recommended to me by a third party. He sent me tutorials for all the things I did not understand and my computer skills have become better as a result. Feedback about my site has been very positive and I am sure I will be able to maintain it with more confidence. Thank you
Your Web Design Expert has provided an extraordinary service. Not only have they designed me a website which looks great but they also written excellent marketing material to promote my organisation. They've come up with ideas I would never have thought of myself and their dedication is impressive. I couldn't recommend them enough for online marketing and web design!
More Testimonials
Project Decscription
The Project:
Code a Photoshop layout as a MailChimp template (PSD to MailChimp); another fairly straight forward PSD to MailChimp coding project. Robert had a design so he was looking for someone with HTML and CSS skills to code it as a template in MailChimp format.
The Client:
Coster Diamonds is one of the oldest operating diamond polishing factories in Amsterdam, The Netherlands. Responsible for the creation of a few historical masterpieces, including the re-polishing of the Koh i Noor, which was mounted in the Crown of Queen Mary and admired in the Tower of London, amongst the other Crown Jewels of the United Kingdom. Coster Diamonds also repolished the Dresden Green Diamond, which belongs to the Saxon dynasty.