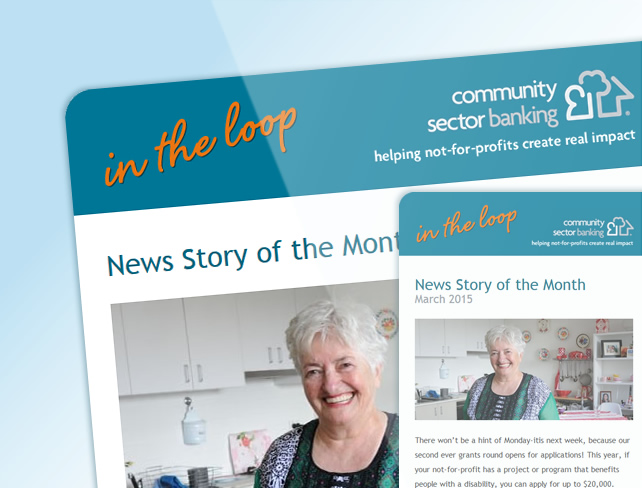 General Testimonials
A great service, good development and presentation of our website, easy to communicate with and a quick response. Thank you for the great work with our website this year.  You will hear it again from others, but we have made a quantum leap!
Peter Derkley
Former Operations Manager
Hobart Showground
Brad was a pleasure to work with; from clear collaboration, intuitiveness and artistic finesse. Our project grew from an outline concept to a professional presentation that will be integral to our business going forward.
More Testimonials
Project Decscription
The Project:
To design a responsive MailChimp template; Peter hired me to design and code a responsive MailChimp template for his company's monthly newsletter. Using Community Sector Banking's branding guide I created a new design for the newsletter based on an existing template within their MailChimp account.
The newsletter features a story of the month and excerpts linking to 5 articles. The lower section of the Email contains all the necessary contact information and links to useful webpages.
The Client:
Community Sector Banking is an equal joint venture between Community 21 and Bendigo Bank. CSB caters to the needs of not-for-profits and is backed by the best of business banking to provide solutions and partnerships. Customers enjoy all of the benefits of CSB's tailored banking products, delivered with their organisation's unique needs and goals in mind.