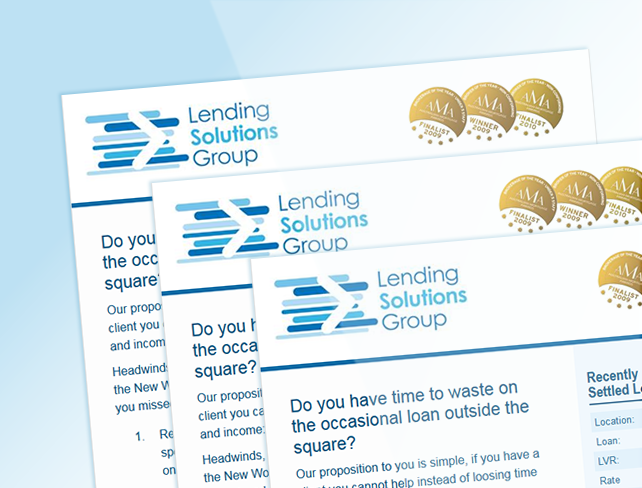 General Testimonials
Brad of Your Web Design Expert, has been simply awesome. His understanding of my needs and amazing energy and passion have made me a very satisfied customer. He goes out of his way for perfection and defiantly caters for my individual needs. I could not recommend him more highly, I will certainly continue using his services!
Sam Cawthorn
Founder
Be Motivated
Incredible! After many hours trying to work out our image centering issue with the helpdesk of a major email marketing provider, Brad was able to fix the issue in a very short amount of time - free of charge. He is friendly, fast and a pleasure to work with. 5 star service all around. Highly recommended.
Jeannie Lu
Community Manager
CANTURI
More Testimonials
Project Decscription
The Client:
The Lending Solutions Group specialises in lending money to people with unique financial circumstances that have been overlooked by other lenders. They devise solutions for clients which are cost-efficient and helps them keep control over their finances.
They use an extensive panel of lenders ranging from banks, non-banks, non-conforming and private lenders. Their team has years of experience in the mortgage and finance industry working for a combination of lenders and other mortgage broking companies. Lending Solutions Group is a Full Member of the Mortgage and Finance Association of Australia (MFAA) and the Credit Ombudsman Service.
The Project:
Scott of Lending Solutions Group wanted a simple, clean template which contained an overview of the most relevant information to prospective clients. In the right column he wanted to showcase examples of recently settled loans and beneath the main content a client testimonial.