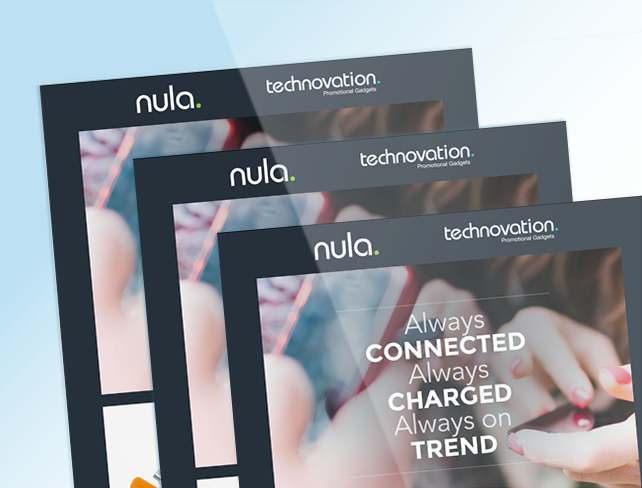 General Testimonials
Incredible! After many hours trying to work out our image centering issue with the helpdesk of a major email marketing provider, Brad was able to fix the issue in a very short amount of time - free of charge. He is friendly, fast and a pleasure to work with. 5 star service all around. Highly recommended.
Jeannie Lu
Community Manager
CANTURI
The presentation is looking great we are really impressed with Brad's work, the latest version looks great - I've just shown Mark (Managing Director) and he loves it! 
Brad is professional and easy to work with. He kept us up to date on progress. He worked with our original concept and shaped it into a high quality final product that we are extremely satisfied with.
More Testimonials
Project Decscription
The Client:
Nula is a distributor of promotional gadgets and technology who offer a range of innovative electronic products. In conjunction with their trade partners they share a myriad of interesting promotions.
They supply cutting edge promotional products, using state of the art technologies including Near Field Communication, Wireless Charging, Streaming, WiFi, Bluetooth, and Solar. Nula keeps their consumers trendy mobile technology prepared for the day ahead.
With their unique range of brandable products and dedicated support through both online and offline trade, their friendly marketing collateral keeps their consumers ahead of the competition.
The Project:
Nula sends its subscribers monthly product launch Emails which detail their latest product offerings. The Email template design is a gorgeous catalogue layout which prominently features images and vibrant colours.
The Email Blast template was a PSD to MailChimp Project, Windsor Born design provided the PSD layout while Web Design Expert encoded it into MailChimp template format.