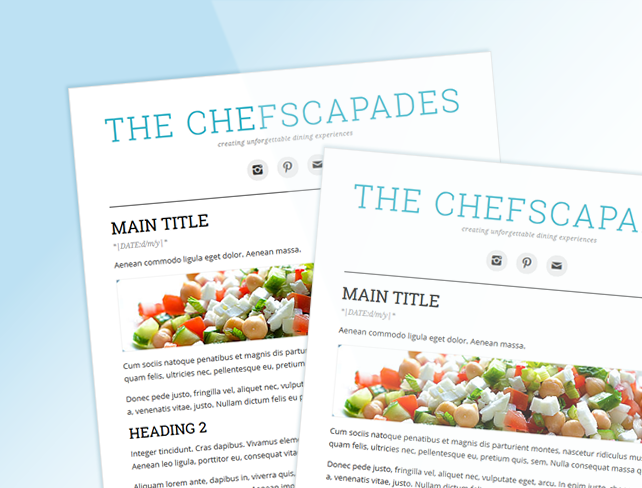 General Testimonials
This was the first time we as a company had outsourced any kind of projects. Brad was both extremely knowledgeable and professional. We were able to complete these tasks in record time an also progress on future tasks. I would highly recommend his services to anyone who needs a helping hand through MailChimp and coding. Thanks Brad, looking forward to working with you again soon.
Awesome Freelancer! Will Definitely use again!
More Testimonials
Project Decscription
The Project:
Adapt a RSS Driven MailChimp Template into a Mailer Template; Pleased with the RSS feed driven template I'd designed and coded for her, Jen wanted me to adapt it into a general purpose mailer template.
I removed the RSS code and replaced it with an editable then created some styles for the headings, lists and general text formatting.
The Client:
Jen is a self-proclaimed foodie based in British Columbia, Canada. She loves to create amazing experiences for her friends and family through sharing great food.  After 10 years of cooking for herself, she created a blog to help fellow food lovers express their creative genius in the kitchen.
Her blog showcases recipes that allow the freedom to customize and some essential kitchen and hosting tips to make her subscribers next dinner party one to remember.