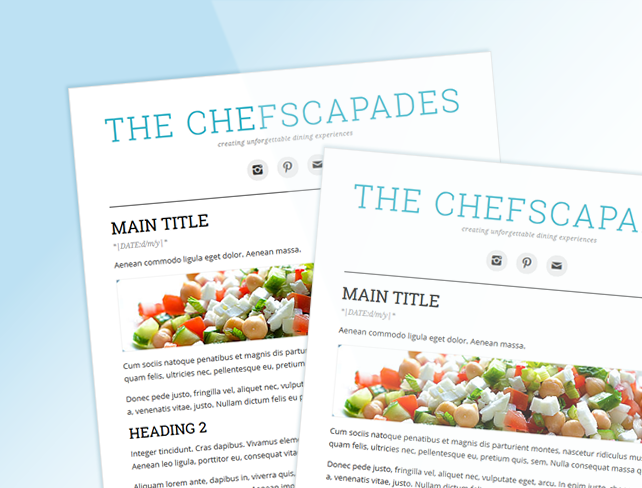 General Testimonials
I highly recommend Brad for producing MailChimp templates. He was very responsive, did an awesome job and is very reasonably priced. I felt he went above and beyond, assisting to get the artwork in the right format to make sure we had the best possible outcome. I am amazed at how easy the template is to use and would not hesitate to use Brad again for any future requirements. Thanks Brad.
I would like to sincerely thank you for all the work you have done over the years working with us on the website. The site you designed and your work over the years has been great.
More Testimonials
Project Decscription
The Project:
Adapt a RSS Driven MailChimp Template into a Mailer Template; Pleased with the RSS feed driven template I'd designed and coded for her, Jen wanted me to adapt it into a general purpose mailer template.
I removed the RSS code and replaced it with an editable then created some styles for the headings, lists and general text formatting.
The Client:
Jen is a self-proclaimed foodie based in British Columbia, Canada. She loves to create amazing experiences for her friends and family through sharing great food.  After 10 years of cooking for herself, she created a blog to help fellow food lovers express their creative genius in the kitchen.
Her blog showcases recipes that allow the freedom to customize and some essential kitchen and hosting tips to make her subscribers next dinner party one to remember.