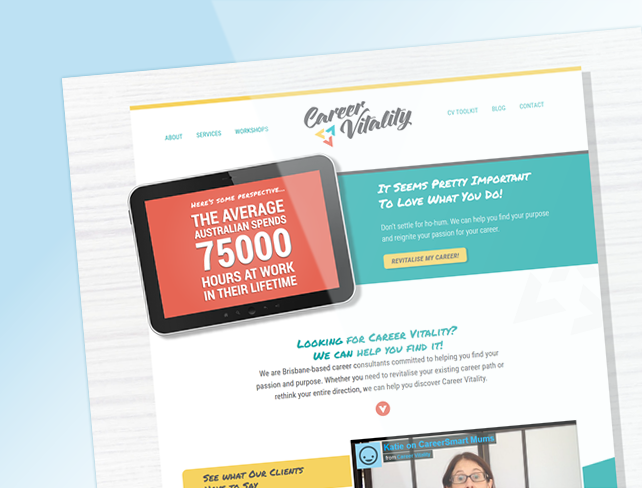 General Testimonials
When I began working with Brad it was the first time I had outsourced anything for my blog. I came to a point though where my tech knowledge was insufficient to create what I wanted, and that's where Brad came in. Not only was he extremely professional and helpful, he also possessed expertise in the exact area I needed - RSS driven templates. Brad worked with me to design a template that I loved, and then did custom coding so that I could truly have an email template I believed would have the greatest impact on my business. I really believe that my new RSS template is going to help offer even more value for my readers and clients than I could have imagined. Brad was able to easily and professionally navigate the various difficulties of my custom project, and was always extremely open to my feedback, ensuring I was happy with the result. His communication has been kind and always prompt. Without a doubt I would seek Brad out again for any future projects.
Brad is very professional and the result was beautiful! I am so glad to pick Brad. Definitely will work with him again.
More Testimonials
Project Decscription
The Project:
Encode an Adobe Illustrator layout as a WordPress Theme (AI to WordPress); The Wondery, a design house in Brisbane, Australia was seeking a WordPress developer to turn their layout into a responsive WordPress Theme – that just happens to be my area of expertise!
The website also featured an Event Management system, I installed and configured the relevant plugin then styled its event output to match the rest of the website. I also programmed an interface in the WordPress Administrator Dashboard to allow the client to update the thumbnails and downloads on the CV toolkit webpage.
The Client:
Donna Thistlethwaite is the, principal consultant of Career Vitality. She is a committed career changer, lifelong learner and redundancy survivor. She is also passionate about helping her clients find their purpose and zest for their career.
Donna has worked across both private and public sector organisations during a career which has spanned almost 30 years, half of which were in human resource management, which involved shaping and guiding the careers of employees.