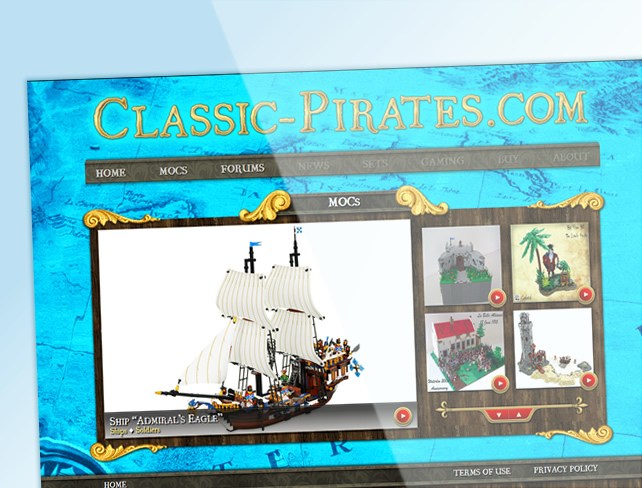 General Testimonials
"Brad is really devoted to provide the best work. I'll work with him again."
Danielle
Owner
Hands On Quality
Definitely work with again in the future!
More Testimonials
Project Decscription
The Client
Classic-Pirates.com is the gateway to the LEGO Pirates on Eurobricks, the largest online LEGO Pirates AFOL (Adult Fan of LEGO) discussion forum in the world.   The Classic-Pirates.com community offers Pirate LEGO fans various platforms of interaction which include a blog, Facebook page, Email list and forum.
Classic-Pirates.com is maintained by a team of hardworking volunteers who are always striving to provide its user base with the most professional web presence possible.
The Project
The Classic-Pirates.com is intended to act as a landing page and archive to Eurobrick's the LEGO Pirates Forum.  The homepage provides a convenient summary of the most recent content posted in the LEGO Pirates Forum while the archive pages enables access to older discussions.