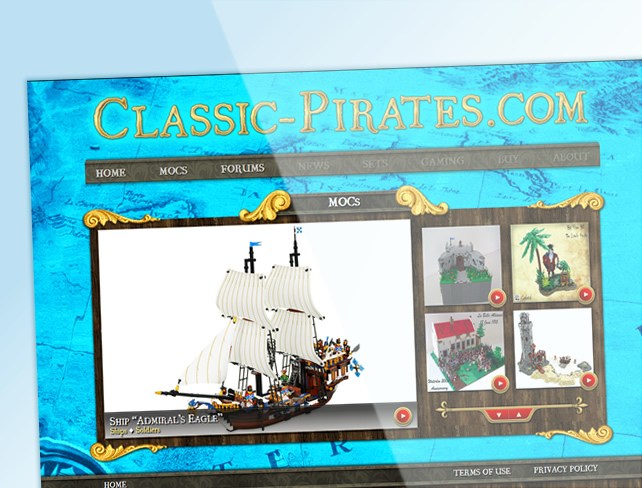 General Testimonials
Web Design Expert was helpful, did a great job, and most importantly communicative. A real asset freelancer! 

He had all changes completed within 24 hours and clearly understood the project outline. His communication skills are excellent, and despite being in a different timezone, he was consistently available to answer any questions that arose during the project. Once again provided great service, with outstanding communication. It's rare to find such an outstanding freelancer! 
Glyn Holmes
Founder & Owner
Hyperion Design
Super fast responses, helpful tips to optimize our template ideas and fast delivery. Overall, it was a pleasure to work with, and would definitely recommend.
Shervin Enayati
CEO and co-founder
LazyMeal
More Testimonials
Project Decscription
The Client
Classic-Pirates.com is the gateway to the LEGO Pirates on Eurobricks, the largest online LEGO Pirates AFOL (Adult Fan of LEGO) discussion forum in the world.   The Classic-Pirates.com community offers Pirate LEGO fans various platforms of interaction which include a blog, Facebook page, Email list and forum.
Classic-Pirates.com is maintained by a team of hardworking volunteers who are always striving to provide its user base with the most professional web presence possible.
The Project
The Classic-Pirates.com is intended to act as a landing page and archive to Eurobrick's the LEGO Pirates Forum.  The homepage provides a convenient summary of the most recent content posted in the LEGO Pirates Forum while the archive pages enables access to older discussions.