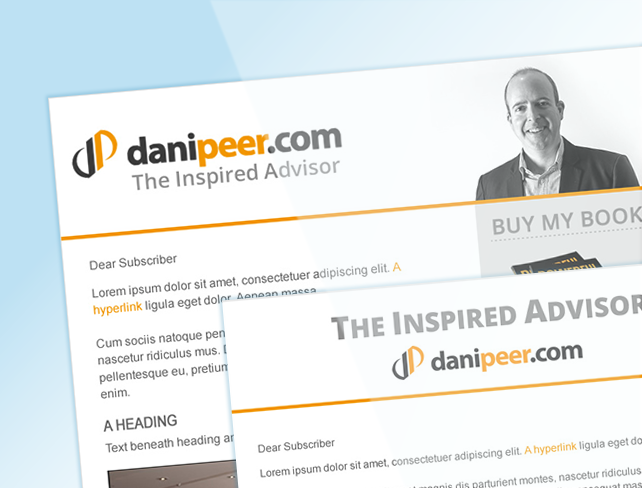 General Testimonials
Hi I am Pamela Burke of canwilldone.com. I live in the US, Somerset, NJ. Brad worked on my RSS driven template. I am beyond pleased with his work. In fact, I told him that a few times during the time he worked on my template. What I liked most about Brad was how thorough he was. With the time difference we communicated a lot via email. He would spell out, step by step, a proposal, options, or what he would do. That made it very easy for me to ask relevant follow up questions. Brad also made sure to ask for feedback on what he had done thus far to make sure he was going in the right direction. I appreciated that. For anyone needing such services, I would highly recommend Brad. I cannot wait to set up the new template!!
Absolutely the best designer I got a chance to work with!  Quick and efficient. Very professional and very active.  Makes a lot of positive proposals to improve your project.
More Testimonials
Project Decscription
The Client:
Dani established DaniPpeer.com to provide financial advisors with the mindset and skillsets required to face to flourish.
Dani has been involved in financial services for over twenty years. He began his professional life as an articled clerk at the auditing firm Arthur Andersen & Co. His role involved interviewing employees in the accounting departments of big companies and recording their replies, which has enabled Dani to understand the fundamentals of business.
After a short period practicing as a financial advisor, he discovered his passion lie in helping other advisors enhance their practices. He stuck with this ethos through periods of self-employment and in corporate careers and has spent several years supporting self-employed practices.
The Project:
Dani approached Web Design Expert with an interest in developing both newsletter and blast out MailChimp templates. I first designed his newsletter layout however Dani realised he only required a blast out template at this point, so I simplified the design which became the basis of the blast out template.