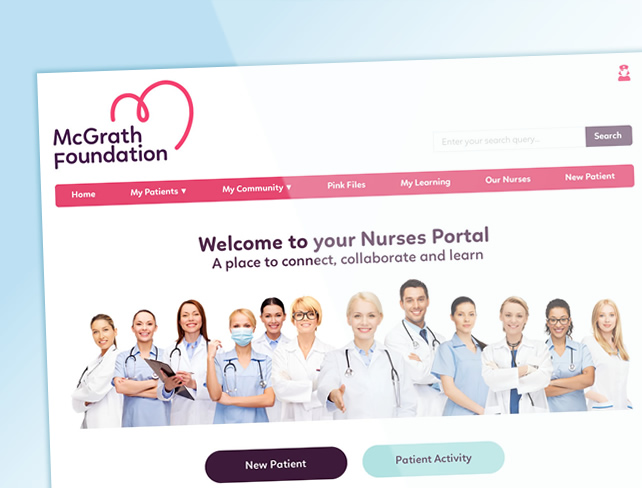 General Testimonials
Great work! I like this. Very clean - the current format is good. It's great!  You nailed it. I'm happy with the result. I will need another one in the future for sure. Will hire again!
Incredible! After many hours trying to work out our image centering issue with the helpdesk of a major email marketing provider, Brad was able to fix the issue in a very short amount of time - free of charge. He is friendly, fast and a pleasure to work with. 5 star service all around. Highly recommended.
Jeannie Lu
Community Manager
CANTURI
More Testimonials
Project Decscription
The Project
To design a layout and UI (user interface) for the McGrath Foundation Nurses Portal Intranet.  I only oversaw the design aspect of this project as the coding was carried-out by another party.
The Client
The McGrath Foundation is a well known breast cancer support and education charity within Australia, which raises money to increase breast health awareness and place McGrath Breast Care Nurses in communities across Australia.  The charity was founded by Australian cricket player, Glenn McGrath and his  wife, Jane McGrath, following her initial diagnosis and recovery from breast cancer in 2005.