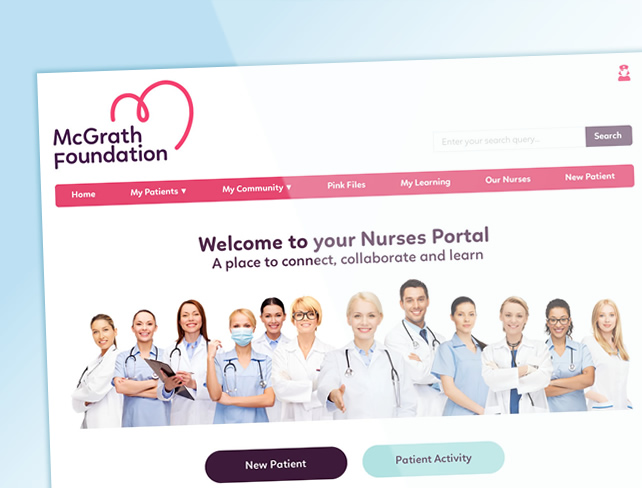 General Testimonials
Brad was amazing. After awarding another Freelancer this project and having a very bad experience, Brad came in and blew me away. He went above and beyond my requests and I was left with a great editable Layout for my MailChimp campaigns. I would recommend and will be using Brad again.
Jacob Davidson
Head Of Marketing
Corporate Protection Australia Group
Great work thanks very much.  Will definitely use for other MailChimp assistance!
More Testimonials
Project Decscription
The Project
To design a layout and UI (user interface) for the McGrath Foundation Nurses Portal Intranet.  I only oversaw the design aspect of this project as the coding was carried-out by another party.
The Client
The McGrath Foundation is a well known breast cancer support and education charity within Australia, which raises money to increase breast health awareness and place McGrath Breast Care Nurses in communities across Australia.  The charity was founded by Australian cricket player, Glenn McGrath and his  wife, Jane McGrath, following her initial diagnosis and recovery from breast cancer in 2005.