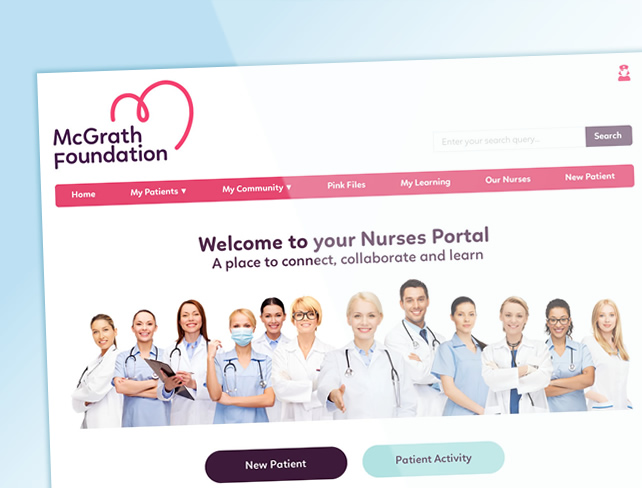 General Testimonials
Absolutely the best designer I got a chance to work with!  Quick and efficient. Very professional and very active.  Makes a lot of positive proposals to improve your project.
I've been working with Brad for almost 10 years. Every time he showed me his latest work for our website I experienced a 'WOW' moment!  It's the combination of professionalism, dedication and talent which make him such a great web/graphic designer.
More Testimonials
Project Decscription
The Project
To design a layout and UI (user interface) for the McGrath Foundation Nurses Portal Intranet.  I only oversaw the design aspect of this project as the coding was carried-out by another party.
The Client
The McGrath Foundation is a well known breast cancer support and education charity within Australia, which raises money to increase breast health awareness and place McGrath Breast Care Nurses in communities across Australia.  The charity was founded by Australian cricket player, Glenn McGrath and his  wife, Jane McGrath, following her initial diagnosis and recovery from breast cancer in 2005.