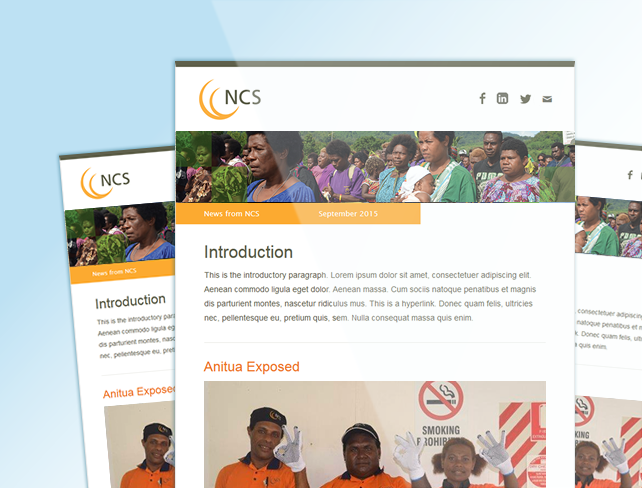 General Testimonials
Fast, professional, and great quality. Easy to work with - will hire again.
BJ Caldwell
Owner
Anchor21
Your Web Design Expert has helped me so much in getting a web site up and running. I was very nervous about trying to do something that I did not understand how to do, and Brad was recommended to me by a third party. He sent me tutorials for all the things I did not understand and my computer skills have become better as a result. Feedback about my site has been very positive and I am sure I will be able to maintain it with more confidence. Thank you
More Testimonials
Project Decscription
The Project:
Design and code two MailChimp templates; Liz required a MailChimp template design with two variations, one for the parent company, the Antigua Group and another for its subsidiary, NCS. Adhering to the company's Visual Identity Guidelines I first designed a template for Antigua then modified it for NCS. The main variation was the colour scheme, primarily swapping the logos and Antigua's green for NCS's orange.
The Client:
NCS is a national Papuan New Guinea company with 20 years of professional service delivery to the largest mining operations in the remote environments throughout the country.   Operating across almost 30 sites nationwide, NCS also services the airline industry, government agencies, educational institutions and commercial businesses.
NCS works with its clients to provide; complete camp facility operations & management, quality assured commercial, corporate catering and hospitality services, camp planning, design and construction, as well as, local, national & international business support services.