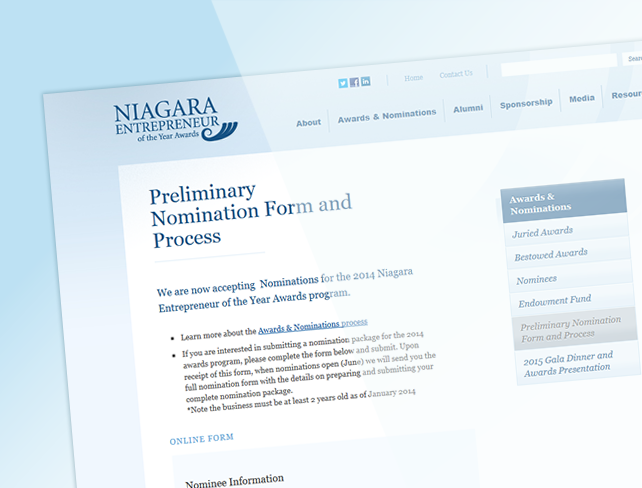 General Testimonials
Fast and professional. Delivery of a great product.
G King
Cisco Engineer
Gymni
Brad is great, easy to work with and very professional. I am already using him for another project. Communication is excellent and project delivered even faster than expected. Extremely professional, quick and easy to deal with.
More Testimonials
Project Decscription
The Project:
Adapt a Contact Form 7 form to generate a PDF and send that PDF as an attachment to the person who submitting the form. Niagara Entrepreneur had a form in place which sent the data directly to their designated Email address but they also wanted a copy of the data sent in PDF format to the person submitting the form.
I installed a library containing a script to convert HTML to PDF. I then designed the HTML template and hooked it into the Niagara Entrepreneur WordPress Theme to route form data from Contact Form 7 to the HTML to PDF script.
The Client:
The Niagara Entrepreneur of the Year Awards (NEYA) honours enterprising people whose businesses have made significant differences in their Ontario communities. The awards are a symbol of achievement for innovative entrepreneurs who provide inspiration, exemplify excellence and carry out their unique vision.
Since the program's inception 907 nominees have been recognized and 286 local entrepreneurs have received awards.