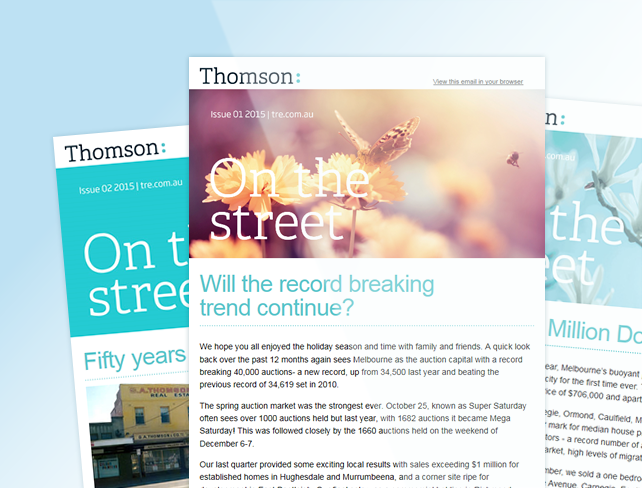 General Testimonials
I highly recommend Brad for producing MailChimp templates. He was very responsive, did an awesome job and is very reasonably priced. I felt he went above and beyond, assisting to get the artwork in the right format to make sure we had the best possible outcome. I am amazed at how easy the template is to use and would not hesitate to use Brad again for any future requirements. Thanks Brad.
The presentation is looking great we are really impressed with Brad's work, the latest version looks great - I've just shown Mark (Managing Director) and he loves it! 
Brad is professional and easy to work with. He kept us up to date on progress. He worked with our original concept and shaped it into a high quality final product that we are extremely satisfied with.
More Testimonials
Project Decscription
Templates
The Project:
Update a quarterly MailChimp template; Justin has a client with an existing template however he was was looking to outsource the quarterly updates to an experienced HTML Email designer. Based on my MailChimp expertise he hired me for the job.
Justin provides all the text and images, then it's up to me to edit and arrange the content to suit the template's layout. Some photo editing is also required to ensure all the images are working harmoniously within in the design.
The Client:
These Emails are maintained for Thomson in conjunction with Studiomardo, a corporate identity & branding agency owned by Justin which is based in New South Wales, Australia.
Thomson is an independent multiple-office network, specialising in property sales and rentals. They send a quarterly electronic newsletter informing readers of the state the rental market, a real estate price preview, rent report, and information about the latest properties Thomson has leased and sold.