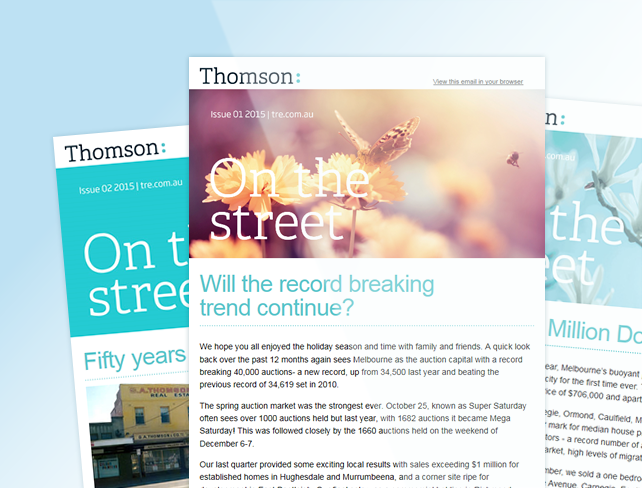 General Testimonials
This was the first time we as a company had outsourced any kind of projects. Brad was both extremely knowledgeable and professional. We were able to complete these tasks in record time an also progress on future tasks. I would highly recommend his services to anyone who needs a helping hand through MailChimp and coding. Thanks Brad, looking forward to working with you again soon.
Brad was an absolute pleasure to work with. Liaised with myself and my other developer constantly and nothing was too much trouble. Will certainly be hiring again!
More Testimonials
Project Decscription
Templates
The Project:
Update a quarterly MailChimp template; Justin has a client with an existing template however he was was looking to outsource the quarterly updates to an experienced HTML Email designer. Based on my MailChimp expertise he hired me for the job.
Justin provides all the text and images, then it's up to me to edit and arrange the content to suit the template's layout. Some photo editing is also required to ensure all the images are working harmoniously within in the design.
The Client:
These Emails are maintained for Thomson in conjunction with Studiomardo, a corporate identity & branding agency owned by Justin which is based in New South Wales, Australia.
Thomson is an independent multiple-office network, specialising in property sales and rentals. They send a quarterly electronic newsletter informing readers of the state the rental market, a real estate price preview, rent report, and information about the latest properties Thomson has leased and sold.