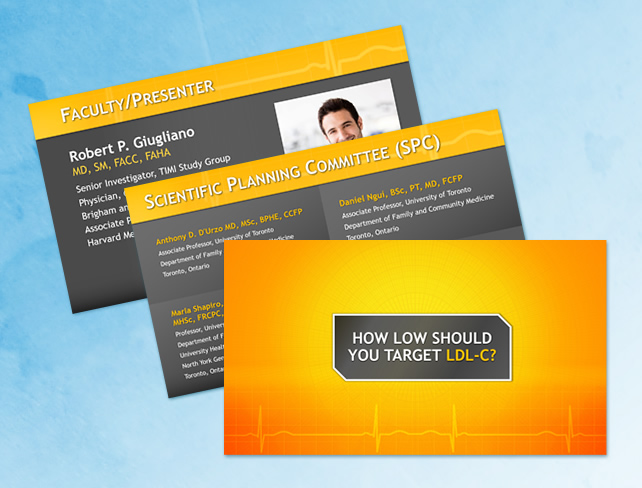 General Testimonials
Great work! I like this. Very clean - the current format is good. It's great!  You nailed it. I'm happy with the result. I will need another one in the future for sure. Will hire again!
Incredible! After many hours trying to work out our image centering issue with the helpdesk of a major email marketing provider, Brad was able to fix the issue in a very short amount of time - free of charge. He is friendly, fast and a pleasure to work with. 5 star service all around. Highly recommended.
Jeannie Lu
Community Manager
CANTURI
More Testimonials
Project Decscription
Design a PowerPoint Template
The Canadian Collaborative Research Network (CCRN) required a PowerPoint template for their speakers to easily display biographical information and findings, which includes slides involving charts and graphs.
The challenge they posed was to design a presentation which did not incorporate the colours found in their sponsors' branding, so in determining the right look I designed three different template variations, each with a different colour scheme.  For the first template I focused on a grey and yellow palette.
Downloads
View Template #1
The Client
The Canadian Collaborative Research Network (CCRN) is a non-profit academic research organization that aims to foster basic, translational, clinical and population level research efforts and generate new knowledge to improve cardiovascular care in Canada.