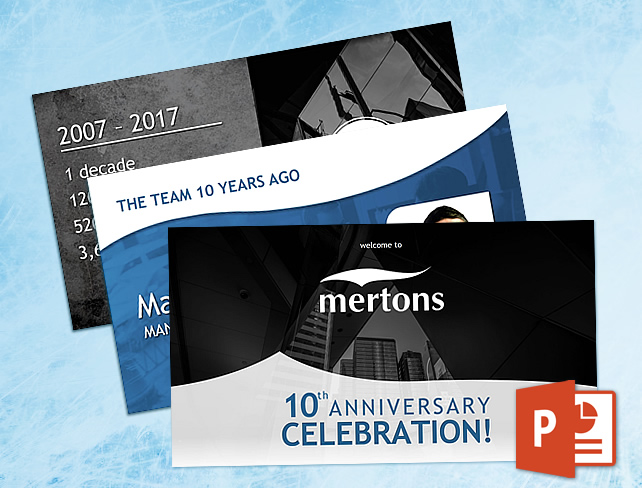 General Testimonials
Perfect. Very open minded and excellent designer. Offers ideas to help and someone I can always trust. excellent work.
Yuval R
Co-Founder
Sixstar Coaching & Mentoring
Your Web Design Expert has helped me so much in getting a web site up and running. I was very nervous about trying to do something that I did not understand how to do, and Brad was recommended to me by a third party. He sent me tutorials for all the things I did not understand and my computer skills have become better as a result. Feedback about my site has been very positive and I am sure I will be able to maintain it with more confidence. Thank you
More Testimonials
Project Decscription
Redesign a PowerPoint presentation; Mertons created a basic PowerPoint presentation to play in the background of their 10th anniversary celebration and hired me to give it a complete overhaul to look more aesthetically pleasing and engaging.
My Redesigned Version
Download PPTX
Client's Original Version
Download PPTX
Drawing inspiration from the design of Mertons' website I created a number of thematically similar slide backgrounds.  I then transferred the content from the original presentation and formatted it to suit the style of the backgrounds.
After the content was in place I then animated the individual elements and applied slide transitions to give the presentation the visual flare Mertons were hoping to incorporate.
Please note for the purposes of this portfolio the timing of the animations and transitions within presentation have been increased.
The Client
Mertons is a dedicated corporate governance partner established in 2007 as a specialised consultancy in response to increasing compliance and regulatory obligations imposed on organisations. They provide governance and compliance expertise for their clients' businesses and manage the risks associated with potential non-compliance.