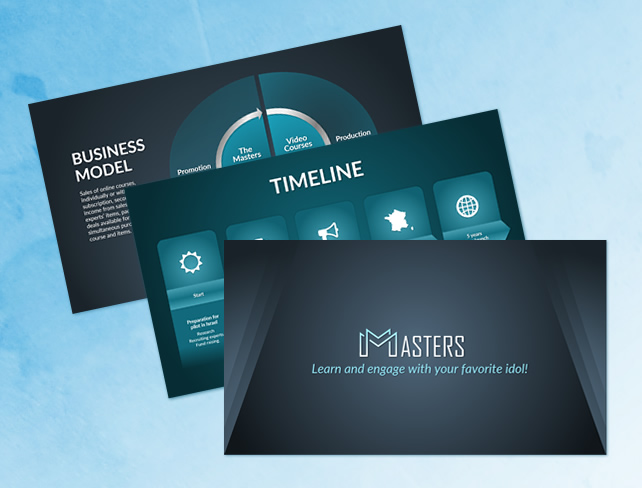 General Testimonials
I am happy to recommend Your Web Design Expert as a proactive and effective design company. When creating websites it is important for the designer to work with the organisation to create a look that is efficient and conveys the information contained succinctly. While designing the look and how the information was to be presented for the entertainment for the Royal Hobart Show, Your Web Design Expert were efficient and presented ideas that worked. Were easy to work with and information supplied to them was created on the website in record time.
Andrew Brassington
Former Entertainment Coordinator
Royal Hobart Show
Another extremely successful project with a quality consultant. This is the second time we've used WebDesignXP and will be calling on him again for future projects.
More Testimonials
Project Decscription
Redesign a PowerPoint presentation
Masters created a basic temporary PowerPoint presentation to demonstrate the content which they wish to present in their pitches.  They then hired me to give the presentation an overhaul with an improved layout and especially designed graphics.
Downloads
View Original PowerPoint presentation
View Presentation redesigned by myself
For this presentation I used the aesthetic already present on the existing slides and enhanced the content as much as possible.  There were several infographics within the presentation some of which I completely redesigned from scratch.
The Client
Masters is an Israeli startup aiming to develop an online platform which enables users worldwide to study online video courses from local celebrity instructors.   Users will be able to leave questions and comments and receive personal video recordings of answers and feedback.